Github repo:
/fgsfdsfgs/ArxLibertatis
Latest version
: 1.2-nx1 (Jul 21, 2021)
Download link:
Github release page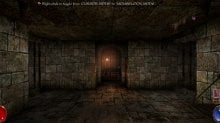 To install, unzip the ZIP file from the latest Github release into the
/switch/
folder on your SD card, then copy the
required data files
into
/switch/arx/data/
.
If you have the Steam version it's enough to copy
Graph
,
misc
,
data.pak
,
data2.pak
,
loc.pak
,
sfx.pak
,
speech.pak
.
The demo version should also work. Check the link above for what files you need to copy.
Run only through title override or NSP hbmenu!
Controls:
Stick click: stealth mode
L, R (hold): spellcasting mode
ZL: right click (open inventory/cursor mode)
ZR: left click (attack/interact)
X: draw weapon
Y: jump
B: activate
You can use the touchscreen, the right stick or the gyro (only when docked or playing with detached joycons) to move the cursor while in spellcasting mode.
When using the stick or the gyro hold ZR to draw lines.
Some notes:
The Switch port preloads all the .pak file contents on startup to reduce stutter, so startup might take a while
You can rebind the controls in the Options menu.
There's a separate Switch settings menu for configuring the gyro aiming.
It's really tricky to actually draw the runes with the gyro or the stick, so this port will take some fine tuning until it's enjoyable in docked mode.
If the game crashes, check /switch/arx/arx.log for possible causes.
I haven't tested this port a lot, so please report any issues you encounter.
Credits:
Arx Libertatis contributors for Arx Libertatis;
Arkane Studios for Arx Fatalis;
everyone who worked on libnx, switch-mesa and the toolchain.