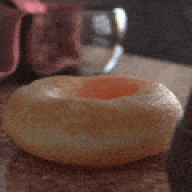 Joined

May 31, 2016
Messages

2,242
Trophies

1
Location
Website
XP
Country
Last night, I threw together a set of 5 levels for one of my favorite DS homebrews,
Aperture Science DS
(also known as PortalDS) by
@smealum
, based on the Portal games by Valve.
My 5 levels are based on the glitches/bugs in the game, rather than platforming or clever use of portals. Because of this, most of these levels are rather straightforward in design.
The level names somewhat hint at what you're supposed to do. The level names are...
1. Terminal Velocity
2. Ambidextrous Speedwalker
3. Hole Through the Wall
4. White Ceiling
5. Dip Under the Sludge
This level collection is called "Unintended Mechanics"
Just put the .map files with your other maps, which should be in
/asds/maps
Secondly, as smealum suggested in his readme for the game, please share levels here! Based on glitches or not, I'd love to see them
The game does work on TWLMenu++, I don't know how much it matters but I boot it with Direct Boot on and DSi Mode.