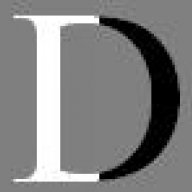 I am too busy IRL these days...
OP
Member
Joined

Oct 4, 2007
Messages

1,223
Trophies

1
XP
Country
Does anybody know ARM ASM code for IOS, are experienced with IDA pro (v5.2), and are experienced with IOS hacking?

Because I could really use some help. I've disassembled the DIP modules of cISO249 rev14 and rev15, and am trying to compare them, but I don't know any ARM ASM (lol, I feel like a noob).

What the goal is, is to hack back in DL disc support into rev14's DIP (without the error 001 bug that rev15 has), and maybe add some sort of trainer to the DIP that patches NSMBWii's main.dol (with the anti-piracy removal patch) before executing it.

If anyone can do such things, could you please post here or pm me, and I'll pm you my .idb files for rev14 DIP and rev15 DIP when I tried disassembling them.