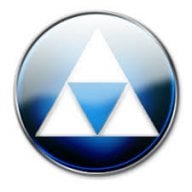 Well-Known Member
OP
Member
Joined

Feb 17, 2018
Messages

198
Trophies

0
Age

40
XP
Country
This is for those that are wanting to add the Altair skin for Prince of Persia 2008 as well as be able to get achievements on your profile while using said skin. In my experience, whenever you add this file to your profile, it will have achievements unlocked already. Here's a way to get around that.

You will need a few things
1: Horizon
2: Included Profile editor v2.0.5 (at least that is what I have used, you may be able to get this to work with something else)
3: Included 5553080C gpd file

1: Play POP 2008 in order to create the gpd file
2: Put your gamer profile on a usb and use horizon to extract it to your desktop or wherever you want.
3: Download and extract the Altair Skin file in this post
4: Drag your profile you extracted to your desktop, in to Horizon (yes, do this)
5: Click on the contents tab and scroll till you find 5553080C.gpd
6: Right click and "replace"
7: Select the 5553080C in this download and select ok
8: Once you get the replacement ok box, click on save/rehash/resign!
9: Close out of horizon (this is important otherwise you can't open it in profile editor)
10: Open Profile editor and then open your profile
11: Scroll till you find POP on the left side, it may show 0 of 1250 or 1000g but if you look on the right side, it will show everything unlocked.
12: On the right side (column) of the screen, click on the top achievement, then scroll down to the bottom achievement, while holding "Shift", click on the bottom Achievement so all achievements are selected.
13: On the bottom, click on "Locked" and select "set". This will take a while, so be patient.
14: It may show 20g unlocked yet all achievements will show locked on the right side, that was normal in my experience,
15: On the top, go to the File tab, and select save.
16: Repeat steps 10-15 again, in some instances, close out of the program after saving, but do it in the file tab, and reopen the program and follow 10-15
17: This should put the gamer score for the game back to 0g.
18: Close out of profile editor and open Horizon back up and drag your profile to horizon.
19: Save it back to your usb drive and enjoy!

Hope this helps for those that missed out on this skin for an amazing game. Sucks you cannot access it any other way (at least none that I found).