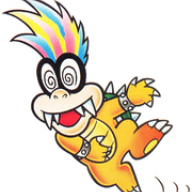 Joined

May 4, 2016
Messages

19
Trophies

0
Age

32
XP
Country
Hi Everyone - first question here
So I went to go play my 3DS tonight and it suddenly black screens.
What happens is I turn it on, and I get my Luma3DS splash screen (I can still access EmuNAND9, Luma3DS settings, etc). After it gets past this screen - it just goes black.
I last turned it on about 2 nights ago. I booted up FreeShop, downloaded MHG, played it for about 10-15 minutes, and then I shut it down. I haven't been playing around with any sensitive files so I'm not really sure what's really going on.
I do have NAND backups so all is not lost and I'm not panicking, but I'd rather see if there's a solution where I don't have to resort to restoring the NAND.
Any help is appreciated. Thanks! (Also, sorry if this has been answered before - I couldn't find anything on this.)
[EDIT] After the Monster Hunter Gen. download, it really got me close to the end of my MicroSD card storage capacity. I'm not sure if that effects anything, but I figure I'd mention it.