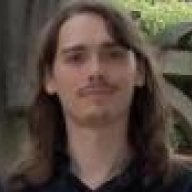 Joined

Sep 16, 2011
Messages

634
Trophies

0
Location
Website
XP
Country
Last year when I had a little time I tried out the method for ripping games over a network connection and, well, it didn't work out too well. I was never able to get enough files from any of my games for it to work right, and I am fairly certain it's because the game has to be played through in order to rip it which leaves quite a bit to chance. This appears to still be true for RPL files as I read
here
.
What I am wondering is if there is any other way to rip the game discs which, time consuming or not, will definitely get all of the files for certain.
Obviously to get a 1:1 copy on a console we'd need an IOSU Exploit for that, and although I am using one to be able to play with online access while blocking updates (not that I could anyway without updating games, just using it as an added layer of protection along with router blocks to keep the console on 5.3.2) I don't recall reading about one that can get 1:1 rips being out.
What I am wondering is if anyone has accomplished 1:1 rips through some as of yet unreleased exploit (something to look forward to?) or, alternatively, if another approach could be employed.
Alternatively, if I were to purchase a WiiU replacement dvd drive (which costs less than $30
here
) and attach it to a computer might there be some way to rip games that way? Obviously the connection isn't right, but would it really be that difficult to put together an adapter? Or, alternatively, connect to an Arduino board along with a USB hard drive to set up a one click game ripper? With all the WiiU key delays, it just seems like a stand alone game ripper to be used with soft mods would make more sense to push for. Obviously software is needed as well, but is there some physical reason why this won't work? Has anyone even tried?
Personally, I am more on the software side of study than hardware, and I take more biology classes than computer science in college so I don't know how much if any I could do at this time, but I am curious. I'm getting a bit more money as my business grows so it's something I would totally try if anyone had any leads though.
EDIT:
Also, why can't we rip a WiiU disc in vWii mode? I know the WiiU hardware shuts down, and clearly there would be no way to play there, but obviously the DVD drive is running and it clearly has access to the USB drive in that state. What is stopping us from copying the files there? When I try to access a WiiU game in vWii mode it shows up as "Data DVD" and attempting to access from a given app says that it's in an unrecognized format and ejects it, so it sounds like we just need some app for the vWii that can recognize the formatting of a WiiU disc.