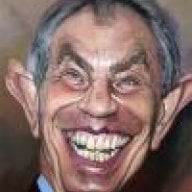 Sodomy non sapiens
OP
Member
Joined

Mar 10, 2009
Messages

1,756
Trophies

0
Location
Website
XP
Country
A continuation of
Leathl's Wad Manager Multimod
Features added
Hold +/- for 2 seconds to select all items in a directory.
Supports Hermes v4/v5 cIOS. Mainly useful if 202 works best for your HDD/SDHC card.
More detailed failed report after batch un/installs.
Will not uninstall The System Menu, the SM's region EULA or rgsel, or their IOSs.
Will not install the wrong regions SM.
Will not load stub IOS.
Will not install titles if they rely on a stub IOS
Will not install stub SM, EULA and rgsel IOS.
Will not install SM lower than 4.0 on boot2v4 Wiis.
Gives a warning when uninstalling the HBCs IOS.
Read config file from usb.
Can load an alternative background from /wad/background.png
Won't load incompatible cIOS in SNEEK
Not a feature: I've heard some say no wad manager works with SNEEK. This one does if you don't have any incompatible cIOSs installed.
Known Issues
To do
Network update.
Items marked with * are in the testing release
Wishlist
SMB support.
?
Links
Current
r25 Download
http://yawmm.googlecode.com/files/YAWMM.zip
Added info for new SM's
Current
dol only
http://yawmm.googlecode.com/files/boot.dol
Readme
http://code.google.com/p/yawmm/wiki/yawmm_ReadMe
Issues
http://code.google.com/p/yawmm/issues/list
Source
http://code.google.com/p/yawmm/source/checkout