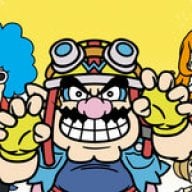 Joined

Jan 29, 2022
Messages

5
Trophies

0
Age

15
XP
Country
So recently I backed up my splatoon save data using the savemii hombrew app and everything was working fine until I turned off the console, when I turned the console on It loaded as normal until It got to the Wii U Menu Screen (Y'know the one with the looping music) it just stayed on that screen so after like 5 minutes I hard reset the console and when I turned it back on it managed to get past the Wii u Menu screen! Then I got the message you get when you hold the power button for more than 1 second But the problem started when I Selected "OK" When I selected "OK" the console froze and made the buzzing noise, So I was very confused But I tried it again but still I got the same result so I used the gamepad's quick play feature to get to the hombrew launcher and… It worked the hombrew launcher didn't crash or anything strange didn't happen I even pressed the home button AND IT PUT ME INTO MII MAKER! So I thought that was it the console is working again! But… when I pressed the home button in Mii Maker the console froze again…

So I decided to look up the issue on google but I got no answers and until I found a video that told me to disable Console Standby in the settings, But when I disabled it Quick Start also got disabled so I wasn't able to load into games but I was still able to load into the homebrew launcher and Mii Maker using The Tiramisu launcher.

So the next thing I did was plug out of the cables Wait a couple of hours and plug them back in and I did that.. but it still didn't work

Anyone know what's going on?