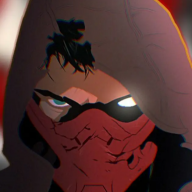 Joined

Aug 15, 2012
Messages

5,397
Trophies

1
Age

20
Location
Website
XP
Country
My 1070 has been getting a number of issues lately.
The first is that the fan would spin at max speed when Windows starts (doesn't happen in boot splash screen or BIOS), and when monitored through software, the fans are shown as 0 RPM but the % fan seems to be fine. This issue would fix itself after not using my PC for a while, or when I tried to reseat the GPU and PCIE Power cable.
The second issue is the GPU using low TDP (around 20% instead of 90% - 100%), which resulted in a massive performance drop. I was getting like 15fps on Witcher 3 for example.
This issue would fix itself on its own after a while either because I alt tabbed, or I have waited long and it fixes itself, either way I'm not sure what is going on there.
The last issue is that the display didn't come up for a buyer who bought my GPU (I have got it back since), he had issues getting video signal on two separate PC systems, I told him to reseat it and everything but no luck.
When I received it back, the display wouldn't come on at first, but after reseating the GPU, when turning on the PC, I waited for a while and I heard the Post beep and all was well, only to find the first issue (max fan) back again.
Any ideas what's wrong with this card? Is it dying?
I'm using it right now as I am typing this, somehow it worked when I put it in the PCIe slot and pushed quite the card quite hard into the slot just to make sure no issues there. For now I am not experiencing any of the above three issues for two days now. I really want to get to the bottom of this. Thanks in advance for any sort of help.