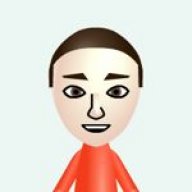 Joined

Oct 2, 2009
Messages

532
Trophies

0
Age

39
Location
Website
XP
Country
Hey everyone. I felt that there was a need for a new poll. The original poll was by WiiMonkey titled
Which is your favourite USB Loader, Just for fun
. This poll has removed obsolete loaders and added two more questions. Sorry, the choices are no longer in alphabetical order so read through all of them carefully.
If you don't see your choice, DON'T vote. Instead reply, I'll add it, and then you can vote for it.
CFG: I love the GUI when browsing the covers but I do like GX's cleaner Wii-like menus.
USB: Finally got a HDD this past Black Friday.
FAT32: I love keeping my Wii games, ROMS for emulators, and cover and disc images all on one Mac/Windows accessible partition without the need of a WBFS manager.

As of February 2010 I have installed cIOSCORP only because of the music games (Rock Band and Guitar Hero) DLC bug with USB loaders.
EDITS:
11/30/09 9:45 AM — Added "Neither, I use discs".
11/30/09 10:00 AM — Renamed "Hiberns Coverflow (WiiFlow)" to just "WiiFlow".
11/30/09 10:09 AM — Added "Wii SD Card Slot", "Drivekey".
11/30/09 2:09 PM — Removed obsolete choices.
11/30/09 2:26 PM — Added "CrapWii".
11/30/09 10:32 PM — Removed "Other" choice. I did this so people don't waste a vote.
12/1/09 — Renamed "CrapWii" to "Crap".
12/2/09 — Added "cIOSCORP"
12/3/09 — Added "Flatmii"
12/14/09 — Added "NTFS" for those using Configurable USB Loader v50 and up.
1/4/10 — Removed USB loaders with 0 votes.
6/10/10 -- Changed cIOSCORP to darkcorp, added WODE