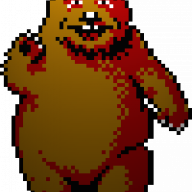 Joined

Jan 25, 2008
Messages

320
Trophies

0
Age

38
Location
Website
XP
Country
So I'm such a super cool guy, I bought my vista (home premium upgrade, since I had XP) at the midnight laugh and was greeted by NONE OTHER than the amazing Anthony Munoz.

Now, a while later, the motherboard on both mine and my girlfriends pc's dropped dead. we went out and purchased new junk, installed it, etc. She had an OEM key for her vista, so no problems there.

Among the new stuff is a snazzy 500gb hdd I obtained for a reasonable price, so naturally I go and install vista. I get to the serial bit, and it says something to the effect of "Hey buddy! I'd just like to let you know that we aren't going to let you install vista with THAT key, unless you already have an operating system installed on the hard drive! Thanks for playing!"

and I cried a bit. have been without a pc for a week or so now, and i was so close, yet so far. Anyway, to circumvent this problem, and in hopes of being able to change my key before activation, I used her key and got past that part, and thus have this working machine. I've yet to activate, in fear of the unknown. I've activated and simultaneously ran XP machines with the same legit serials before, but can I get away with that with vista? I would have installed xp, had I not already done myself the awesome favor of destroying my disc a while back.