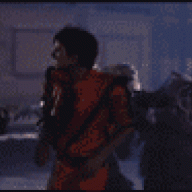 My sword has a +2 bleeding... wanna test it out?
OP
Member
Joined

May 21, 2006
Messages

2,320
Trophies

0
Age

42
Website
XP
Country
NEW AND IMPROVED!

This is the new and improved guide. This will eliminate cIOSCORP, Preloader, and anything else you might have done and get your Wii back to a Virgin 3.2 state.

Tools you'll need:

AnyRegionChanger
WADManager
SystemMenu-v2xx.WAD (if your in the US, you want 289, if your in the UK, you want 290)
AnyTitleDeleter
Hacks Remover
Patience

You can get most of these from the Softmii package. SystemMenu-v2xx.WAD will have to be grabbed from somewhere else. There are certian semi-brick fix discs that have these. Remember to grab YOUR REGION's wad! Using a different region WAD will brick your system even more! If you live in the US, get 289. If you live in the UK, get 290. Sorry Japanese people, I don't know the number for your region, but it's not 289 or 290!


First, your going to want to run the Hack Remover. This will remove the hacks.ini file from your Wii. Once your done, you'll need to run the AnyRegionChanger. This will reinstall all your IOS's back to the Nintendo approved content. No more cIOSCORP modified. You can install the Starfall hacks if you'd like, and I suggest you do, just to be on the safe side. Basically, just follow the guide from Softmii at this point for installing 3.2. Just the AnyRegionChanger part. We're trying to get a Virgin Wii here.

If at this point your Wii only loads preloader, you will need to run the Homebrew Channel and install SystemMenu-v2xx.WAD from WADManager.

Next you'll want to run AnyTitleDeleter, and delete the IOS's above 200. such as 249, and anything else that high. Those are your custom IOS's that are used for DVDx and backup launchers. Since we want a virgin Wii, we don't want those installed!

After this process, you will need to run AnyTitleDeleter agian to remove the channel HAXX (Homebrew Channel). If you wish to leave the Homebrew Channel, you may leave HAXX.

Since there are many Wii's with many different configurations, I can't be 100% sure this will work for everyone, so if anyone runs into problems, please let me know.