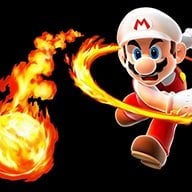 Well-Known Member
OP
Member
Joined

Jan 26, 2013
Messages

616
Trophies

0
Age

51
XP
Country
Guys,

I am wondering if we can trade some Gateway created .sav files. I would like to test the portability of the save game files. Then maybe someone could start a database like the r4 save dongle site has. This way people could upload and share save game files.

If you are interested PM me and I will provide an email to exchange files. I just got my gateway on Monday and have mostly been playing Castlevania LOS and DKCR which are both US versions and then I have been playing the ML Dream Team EU dump using the region/version spoof. I am not very far along so not much use in my files other than to confirm I can send you a file and you can see if it works for you.

BTW Castlevania if fricking awesome.....I didn't buy it because it was getting panned in so many reviews and after playing it I have no idea why (other than that it is not like the DS/GBA games). It is easily an 85 IMO having really nice grafx, great gothic soundtrack, and nice platform and combat mechanics. I love the old style CV games but just becaue this is not like them doesn't mean it isn't an excellent game.

Also I am hoping somone with a little coding ability could look into the r4 save dongle files and the gateway save files and see if there is a way to create a conversion program. This way we could use the library of already available saves on the r4 site and also use the dongle to backup our own saves and convert them to gateway.....