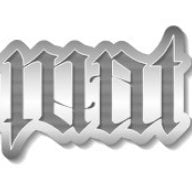 Well-Known Member
OP
Member
Everybody know there's a NEW SUPER MARIO ! Hundred of post say the same "%/$%? thing ! If you know something that we
DON'T
know let's post it otherwise say nothing.
Thing that we know already are :
1- Work
only
with modchip
for some minutes ....
2- We know that the update are : ios and system menu 4.1 but have the boot2v4 so don't update from disk ,soo nothing new from ios
2- Scrubbed and 1:1 copy work with the same problem.
4- We know you can quick save but is not a true solution !
5-
USB Loader
and
softmod
wii
can't
boot the games so stop posting on how to play the game!
6- We also know that people will post thinga we already know cause they just read what they want.

7- We don't know how the new protection work so be patient and if you don't know what you do just wait for fresh news and don't post you can do 1-2 and the game stop working ... cause we already know that.
8- Many people are working on the main.dol ... we are waiting the result.
Hope people will post something new.