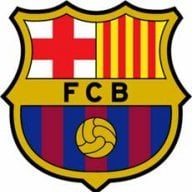 Joined

Jun 17, 2013
Messages

445
Trophies

0
Age

27
XP
Country
After Gateway 3DS was released, the exploit the cart uses was examined by many people. Especially smea is working on making that exploit useful for homebrew development.
As we all know, unfortunately this exploit only works on firmwares 4.1-4.5. I'm one of the lucky persons, who own a Nintendo 3DS that has this specific firmware version and I guess there are a lot of people around here, who also own one.
Staying on 4.5 was no problem for me, eShop isn't nearly as good as I expected and the retail games which force an update to an version above 4.5 are rare and I'm not interested in them.
And here comes the problem: This situation will change dramatically when The Legend of Zelda: A Link Between Worlds gets released. I really would like play that game, but it will certainly force my 3DS to 5.0 or even 6.0 and therefore destroy (most likely) all my hopes on getting homebrew work on my 3DS some day.
As we all know, the Gateway 3DS launcher has a firmware spoofing since version 1.1. So one chance for me would be to buy a Gateway 3DS. But since I'm not interested in pirating and 80 EUR ist a lot of money, I'm not really considering this option.
Unfortionately original retail games doesn't work while running gateway's launcher.dat (correct me if I'm wrong, but i remember reading this somewhere.), and therefore I can't use this firmware spoofing for my original cartridges.
What I would like to motivate now, is to program a launcher.dat which allows firmware spoofing for original games. As far as I know, the launcher.dat was succesfully decrypted and therefore reverse engeneering its code would be possible. Maybe this would help creating such a program?
I would really appreciate it, if some experts like smea would answer in this thread whether or not this would be possible.
I hope we find a solution for this problem. I guess a lot of you are sharing this dilemma with me.