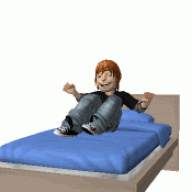 Well-Known Member
OP
Member
Now, this isn't just "Who is the hottest woman ever". If that were the question, many of you might say Halle Berry, Cindy Crawford, Adrianna Lima (one of my personal favs), Heidi Klum, or whomever. The question here is: "Who is the hottest woman in a particular movie ever?".

Now, it is my contention that the answer to this question is Sharon Stone in "Basic Instinct" (the first one, not the pathetic sequel). She was in my opinion, in that role, in that movie, the hottest woman that has ever existed. You may have a different opinion. You might think it's Jessica Alba in "Into the Blue". Maybe Halle Berry in "Catwoman". Perhaps it's Kristianna Loken in "Terminator 3". You know, a hot, cyber-babe that can ravage you in the sack or beat the holy shit out of you any time she pleases!

As you can see, it doesn't matter how good the movie was or how bad is sucked, it's all about the woman in the role. Some of you old-timers out there might think it's Raquel Welch in "B.C.". I mean, her character didn't say two words the whole movie but she was absolutely smoking, running around in that animal-skin bikini all the time.

So, who do you think it is, from any movie in history???