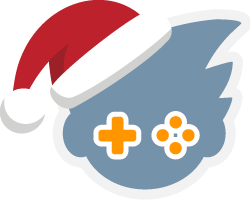 Today marks the beginning of Tempmas 2017, happy holidays everyone! This year, we will be running 3 events throughout the month. Each of these events are open to
all our members
, and will appeal to different kind of talents, so rest assured everyone will have good chances to win prizes this month!
The first event starts right now: week 1 – a webcomic competition.
The rules are:
Create a GBAtemp-themed comic strip
3 panels only
PNG or JPG format – no animations. Hand-drawn comics are allowed (more generally: anything that is not explicitely forbidden is allowed)
The main character must be Tempy, our mascot
To enter, post your image in this thread
The competition will be open until the 20th of December (20th of December at 11:59AM UTC, yes that is mid-day) after which there will be a staff vote to determine the winners. And what prizes will the winners be getting?
Prize #1:
a $100 Amazon gift card for your last minute Christmas purchases

Prize #2:
a Bittboy unit shipped to your doorstep! What is a Bittboy?
Click here to find out

Prize #3
: same as #2, another Bittboy unit!
Prize #4 to #10
: a coupon for a digital game download, generously offered by
@NicoAICP
. The full list of games that you will be able to pick from can be found below. If you win the 4th prize, you get to pick first. If you win the 5th prize, you get to pick second. And so on.
A Land Fit For Heroes
A Room Beyond
Aerial Destruction
BEEP
BalanCity
BitMaster
CENTAURI SECTOR
Dots Extreme
Dwarflings
Frantic Freighter
Goosebumps
Grid Autosport + Season Pass
Hidden Mysteries Civil War
Hidden Mysteries Titanic
Huntsman the Orphanage
Lost Civilization
Mainlining
Riaaf the Spider
SAVE THE NINJA CLAN
SUPREME LEAGUE OF PATRIOTS ISSUE 1
SWEATSHOP
Sleeping Valley
Star Vikings Forever
StratoBash
THE PASTURE
THREE DEAD ZED
The Uncertain
Ticks Tales
UNBOX
Again, if you don't wish to enter this competition because you don't know how to draw or for other reasons, worry not, there will be definitely be something for everyone, just stay tuned for the next events. Good luck!
Special thanks to our sponsor
Bittboy
for providing two units this week.

They are offering all our members a 20% discount at their online store, just use the code
xmas20
. The discount coupon is valid until December 31st. Isn't that nice?
And many thanks to NicoAICP for donating the game coupons!