Tempcast Live #16
Specostelloial Edition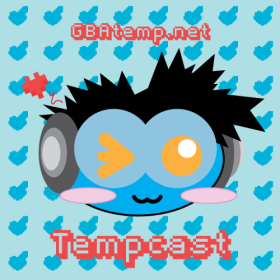 It's time to get excited for an upcoming special edition live episode of the Official GBAtemp Podcast aka TEMPCAST!
One of the most exciting things is that
Costello
will be on the Tempcast, chances are you will have a lot of questions to ask him about something. Be sure to send in questions to our email address,
[email protected]
, for any questions you might have for him. It would be a good idea to hold off a little bit on those questions because there might be something else you may want to ask him about. You will also be able to ask questions live in the Tempcast's Official IRC Channel as it airs, so there's always that as well.
Other members who will also be on hand include the mysterious
lagman
as well as the wise
mthrnite
! If
VVoltz
can make it, he'll be there too. As usual, I will be there as well, so if you were looking forward to the possibility of no
Spikey
you're out of luck, sorry. I will also be streaming a song of mine at the end of the episode(motivated by
tinymonkeyt
's recently popular parody,
Break Your Cart
), so hopefully you'll also look forward to that.
This next Tempcast is going to be a hoot!
With Tempcast Live we try our best to include the members of GBAtemp and we do that by answering their questions in the #Tempcast channel on the GBAtemp IRC channel. If you don't know how to get on IRC then go
here
. For the sake of keeping things less clattered and also for our members, the #Tempcast channel will be moderated so anyone spamming or misbehaving will be banned. We'll also be answering any question or emails you send to
[email protected]
make sure that your message includes your username so we know who you are.
Here's the recorded stream of the Tempcast while you wait for it to pop up on iTunes and GBAtemp. Enjoy.​

Live Stream

Start Time For Your Timezone
Official Facebook Fanpage
Follow us on Twitter

Discuss