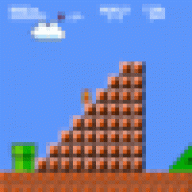 Joined

Dec 16, 2009
Messages

778
Trophies

0
Location
Website
XP
Country
Sharable stationeries thread..​
All the stationeries going around the network...​
​
​
Sadly the service has been shutdown on Oct 31st, 2013
​
​
​
Notice about service for Nintendo 3DS software Swapnote
Thank you for your support.
Nintendo has learned that some consumers, including minors, have been exchanging their friend codes on Internet bulletin boards and then using Swapnote (known as Nintendo Letter Box in other regions) to exchange offensive material. Nintendo has been investigating ways of preventing this and determined it is best to stop the SpotPass feature of Swapnote because it allows direct exchange of photos and was actively misused.
Nintendo always wants to provide a positive experience for all consumers and limit the risk of any inappropriate activity or misuse of a service. We feel it is important on this occasion to take this action.
We are very sorry for any inconvenience to the many consumers who have been using this service responsibly; however this decision was made considering the point that many minors also use this feature of Swapnote. Thank you for your understanding.
Nintendo will continue to work to ensure more consumers are aware of our Parental Control features, which allow parents to manage their children's experience on our systems. For more information, please click here.
Service stop date: Thursday, Oct. 31, 2013, 7 p.m. PT
Service being stopped: Nintendo 3DS software Swapnote – Sending and receiving notes using SpotPass
Affected regions: All regions where the service was offered
Special Notes services are also stopped
​
​
​
​
BIG Thanks to YamiHoshi.nl for the screenshots
(
http://www.cw-games.org/
)
Online Picasa Gallery
(by
thunder.echoes
) |
More Information on each stationery
(source: nintendo3dscommunity.com)
Also get them here:
http://goo.gl/fBBTE
(my google drive folder)
Archive:
2012
[001]
Nikki's New Year (01/01/12)___________
[002]
Valentine's Day (14/02/12)____________
[003]
Reggie's Nintendo Direct (21/02/12)
[004]
Iwata's Nintendo Direct (21/02/12) _____
[005]
Legend of Zelda (22/02/12)____________
[006]
Game Center CX (22/02/12)___________
[007]
Monster Hunter Diary: Poka Poka Felyne Village (22/02/12)
[008]
Nintendogs + Cats (23/03/12)
[009]
Nintendo Direct: Europe (21/04/12)
[010]
MH Diary: Poka Poka Felyne Village (2) (23/04/12)_______
[011]
I Fight Dragons (23/4/12)
[012]
Art Academy (J) (02/5/12)_____________ Art Academy (E) (02/5/12)
** Art Academy has 2 versions (English & Japanese). The first one you get will be saved. But, if it doesn't match your region it will be overwritten
once you'll get the matching one. (i.e. If you got a NA device and recevied the JP one it will be saved but after getting the English one it will be
overwritten and will never be replaced again. Weird, we know!).
[013]
Dragon Quest Monsters: Terry's 3D Wonderland (12/5/12)
[014]
Mario Tennis OPEN (21/5/12)
[015]
Dragon Quest Monsters: Terry's ... (2) (2/6/12)
[016]
E3 2012 (4/6/12) ___________________
[017]
New Super Mario Bros. 2 (1) (22/6/12)___
[018]
New Super Mario Bros. 2 (2) (22/6/12)
[019]
MH Diary: Poka Poka Felyne Village (3) (23/06/12)
[020]
Culdcept (30/6/12)____________
[021]
Mario Tennis OPEN (Peach) (12/7/12)
[022]
Summer - Beach (20/7/12)__
[023]
Mario & Sonic at the London 2012 Olympic Games (25/7/12)
[024]
New Super Mario Bros. 2 (3) (14/8/12)
[025]
Iwata's Nintendo Direct (2) (28/8/12)____
[026]
Nintendo Direct Wii U (11/9/12)_________
[027]
Super Mario 3D Land (10/10/12)
[028]
Bravely Default: Flying Fairy (11/10/12) __
[029]
Paper Mario: Sticker Star (27/10/12) ____
[030]
Fire Emblem: Awakening (30/10/12)_____
[US]
(on 17/4/2013)______________
[Japanese]
(28/4/2013)
[031]
Pokemon Black 2 & White 2 (1) (2/11/12)_
[032]
Pokemon Black 2 & White 2 (2) (2/11/12)_
[033]
Pokemon Black 2 & White 2 (3) (2/11/12)
[034]
FallBlox (16/11/12)________________ Crashmo (22/11/12)
* same deal like Art Academy, You can save a copy sent to you inorder to have the ability to send that stationery (If your region doesn't match)
[035]
Denpa Ningen RPG 2 (22/11/12)________
[036]
New Super Mario Bros. 2 (4) (27/11/12) _
[037]
Wii U: Wara Wara Plaza (5/12/12)
[038]
Nikki's Birthday: 21-12-12 (14/12/12)____
[039]
Denpa Ningen RPG 2 (2) (14/12/12)
2013
[040]
Happy New Year 2013 (31/12/12) ______
[041]
Happy New Year 2013 (2) (31/12/12)
[042]
Denpa Ningen RPG 2 (3) (10/1/13)______
[043]
Pokedex 3D Pro (Genesect) (19/1/13)____
[044]
Animal Crossing: Jump Out (Japan) (2/2/13) (Europe/NA) (7/6/2013)
[045]
Kobito Zukan: Kobito Kansatsu Set (6/2/13)
[046]
Denpa Ningen RPG 2 (4) (10/2/13) ____
[047]
Valentine's Day (14/2/13)
[048]
Fire Emblem - Awakening (15/2/13) ____
[049]
Pokemon Mystery Dungeon: Gates to Infinity (1) (15/3/13)
[050]
Pokemon M.D (2) (15/3/13)
[051]
Luigi's Mansion - Dark Moon (15/3/13) [North America] _____ [Japan] ________________ [European]
[052]
Swapnote-Letterbox Update (11/4/2013)
[053]
Luigi's Mansion - Dark Moon (2E) (17/4/2013) (2P) (25/4/2013)
[054]
LEGO City Undercover (17/4/2013)_____
[055]
Game Freak's Harmo Knight (17/4/2013)
[056]
Dillion's Rolling Western - The Last Ranger (1E)
[057]
Dillion's R.W. (2E) (18/4/2013)
*
[056]
Dillion's Rolling Western - The Last Ranger (1J)
[057]
Dillion's R.W. (2J) (27/4/2013)
[058]
Pokemon M.D (3) (18/4/2013)__________
[059]
LEGO City Undercover (2) (22/4/2013)__
[060]
Photos Togather with Super Mario (2/5/2013)
[061]
Animal Crossing: New Leaf (17/5/2013)__
[062]
Mario and Donkey Kong: Minis on the Move (17/5/2013)
[063]
Monster Hunter 4 (1/6/2013)
[064]
Animal Crossing: New Leaf (2) (10/6/2013)
[065]
E3 2013 Legend of Zelda (11/6/2013)
[066]
Pokemon X & Y (1) (12-06-2013) (Japanese) (English)
[067]
Pokemon X & Y (2) (12-06-2013) (Japanese) (English)
[068]
The Year of Luigi (12-07-13)
[069]
Flipnote Studio 3D (J 24/7/13) _________
[070]
Nintendo 3DS Image Share (25/7/13) ___
[071]
Dokodemo Honya-San (16/10/13)
[072]
The Legend of Zelda - A Link Between Worlds (16/10/13)
[073]
Monster Hunter Festa 2013 (18/10/13)
Attachments:
[038]
Nikki's Birthday (14/12/12)__
[047]
Valentine's Day (14/2/13)
Copy-Paste List:
[001] Nikki's New Year (01/01/12)
[002] Valentine's Day (14/02/12)
[003] Reggie's Nintendo Direct (21/02/12)
[004] Iwata's Nintendo Direct (21/02/12)
[005] Legend of Zelda (22/02/12)
[006] Game Center CX (22/02/12)
[007] Monster Hunter Diary: Poka Poka Felyne Village (1) (22/02/12)
[008] Nintendogs + Cats (23/03/12)
[009] Nintendo Direct: Europe (21/04/12)
[010] Monster Hunter Diary: Poka Poka Felyne Village (2) (23/04/12)
[011] I Fight Dragons (23/4/12)
[012] Art Academy (J 02/5/12), (E 02/5/12)
[013] Dragon Quest Monsters: Terry's 3D Wonderland (1) (12/5/12)
[014] Mario Tennis OPEN (21/5/12)
[015] Dragon Quest Monsters: Terry's 3D Wonderland (2) (2/6/12)
[016] E3 2012 (4/6/12)
[017] New Super Mario Bros. 2 (1) (22/6/12)
[018] New Super Mario Bros. 2 (2) (22/6/12)
[019] MH Diary: Poka Poka Felyne Village (3) (23/06/12)
[020] Culdcept (30/6/12)
[021] Mario Tennis OPEN (Peach) (12/7/12)
[022] Summer - Beach (20/7/12)
[023] Mario & Sonic at the London 2012 Olympic Games (25/7/12)
[024] New Super Mario Bros. 2 (3) (14/8/12)
[025] Iwata's Nintendo Direct (2) (28/8/12)
[026] Nintendo Direct Wii U (11/9/12)
[027] Super Mario 3D Land (10/10/12)
[028] Bravely Default: Flying Fairy (11/10/12)
[029] Paper Mario: Sticker Star (27/10/12)
[030] Fire Emblem: Awakening (J 30/10/12), (E 17/4/13), (P 28/4/2013)
[031] Pokemon Black 2 & White 2 (1) (2/11/12)
[032] Pokemon Black 2 & White 2 (2) (2/11/12)
[033] Pokemon Black 2 & White 2 (3) (2/11/12)
[034] FallBlox (P 16/11/12), Crashmo (E 22/11/12)
[035] Denpa Ningen RPG 2 (22/11/12)
[036] New Super Mario Bros. 2 (4) (27/11/12)
[037] Wii U: Wara Wara Plaza (5/12/12)
[038] Nikki's Birthday: 21-12-12 (14/12/12)
[039] Denpa Ningen RPG 2 (2) (14/12/12)
[040] Happy New Year 2013 (31/12/12)
[041] Happy New Year 2013 (2) (31/12/12)
[042] Denpa Ningen RPG 2 (3) (10/1/13)
[043] Pokedex 3D Pro (Genesect) (19/1/13)
[044] Animal Crossing: Jump Out (J 2/2/13)
[045] Kobito Zukan: Kobito Kansatsu Set (6/2/13)
[046] Denpa Ningen RPG 2 (4) (10/2/13)
[047] Valentine's Day (14/2/13)
[048] Fire Emblem - Awakening (15/2/13)
[049] Pokemon Mystery Dungeon: Gates to Infinity (1) (15/3/13)
[050] Pokemon Mystery Dungeon: Gates to Infinity (2) (15/3/13)
[051] Luigi's Mansion - Dark Moon (E 15/3/13), (J 15/3/13), (P 15/3/13)
[052] Swapnote-Letterbox Update (11/4/2013)
[053] Luigi's Mansion - Dark Moon (2) (E 17/4/2013), (P 25/4/2013)
[054] LEGO City Undercover - The Chase Begins (17/4/2013)
[055] Game Freak's Harmo Knight (17/4/2013)
[056] Dillion's Rolling Western - The Last Ranger (1) (E 18/4/2013), (J 27/4/2013)
[057] Dillion's Rolling Western - The Last Ranger (2) (E 18/4/2013), (J 27/4/2013)
[058] Pokemon Mystery Dungeon - Gates to infinity (3) (18/4/2013)
[059] LEGO City Undercover (2) (22/4/2013)
[060] Photos Togather with Super Mario (J 2/5/2013)
[061] Animal Crossing: New Leaf (17/5/2013)
[062] Mario and Donkey Kong: Minis on the Move (17/5/2013)
[063] Monster Hunter 4 (1/6/2013)
[064] Animal Crossing: New Leaf (2) (10/6/2013)
[065] E3 2013 Legend of Zelda (11/6/2013)
[066] Pokemon X & Y (1) (J+E 12/6/2013)
[067] Pokemon X & Y (2) (J+E 12/6/2013)
[068] The Year of Luigi (12/7/13)
[069] Flipnote Studio 3D (J 24/7/13)
[070] Nintendo 3DS Image Share (25/7/13)
[071] Dokodemo Honya-San (16/10/13)
[072] The Legend of Zelda - A Link Between Worlds (16/10/13)
[073] Monster Hunter Festa 2013 (18/10/13)