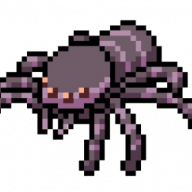 Joined

Feb 10, 2009
Messages

703
Trophies

1
Location
XP
Country
In the first case of its kind, a man from Southern California is set to go on trial Tuesday on criminal charges of circumventing digital rights management (DRM) by modifying Microsoft's Xbox 360 console. Twenty-eight-year old Matthew Crippen faces two counts of violating the Digital Millennium Copyright Act (DMCA) and could face a maximum of three years in prison if convicted.
The Cal State Fullerton liberal arts student is accused of installing chips on Xbox 360 consoles that allowed people to run pirated DVDs and other unofficial content.
In a potentially devastating decision, a federal judge ruled last week that Crippen could not claim "fair use" as a defense for modifying a gaming console.
Crippen's attorneys had hoped to claim that installing a mod chip in a gaming console was no different than "jailbreaking" an iPhone, since both devices share many of the same basic functions.

In July, the US Copyright Office announced that jailbreaking an iPhone, a process that allows non-Apple approved software to be added to the device, including pirated software, was not a DMCA violation.

"While a copyright owner might try to restrict the programs that can be run on a particular operating system, copyright law is not the vehicle for imposition of such restrictions," the office said. "The activity of an iPhone owner who modifies his or her iPhone's firmware/operating system in order to make it interoperable with an application that Apple has not approved, but that the iPhone owner wishes to run on the iPhone, fits comfortably within the four corners of fair use."
But US District Judge Philip S. Gutierrez said "fair use" laws were irrelevant to the anti-circumvention provisions of the DMCA, under which Crippen is charged, because the Copyright Office's iPhone jailbreaking exemption didn't extend to gaming consoles.
"The DMCA only requires a showing that the technological measure was related to a valid copyright interest, not that any infringement actually occurred," Gutierrez said. "Moreover, although the government will have to establish that the technological measure that Mr. Crippen allegedly circumvented was used to control access to copyrighted work, the government need not show that the modified Xbox's were actually used for infringing purposes."
Crippen reportedly made a business out of modifying Xbox 360 consoles. Last year, he was indicted for circumventing "a technological measure that effectively controlled access to a copyrighted work" after modifying a console for an undercover security investigator and then an undercover federal agent.
He told Wired that the purpose of modifying the Xbox consoles was to allow people to use decrypted backup copies of their own gaming software, noting that "it's a given that any game will be scratched in that system."
Customers have complained that the Xbox 360 console scratches their discs, eventually making them unusable.
When Microsoft's Kinect gaming device was released, the company threatened legal action against those modifying its product, but later backed off and embraced "product tampering."
"Anytime there is engagement and excitement around our technology, we see that as a good thing," Craig Davidson, senior director for Xbox Live at Microsoft told the New York Times. "It's naive to think that any new technology that comes out won't have a group that tinkers with it."
"It's a trend that is undeniable, using public resources to improve on products, whether it be the Kinect or anything else," he added.
This is one unlucky dude.