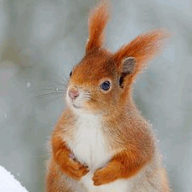 temporary hermit
OP
Member
Hi!
Not long ago I became owner of budged phone Samsung galaxy j3(2016) with low end arm processor made by spreadtrum (supported with max lolipop version of android). Tell the true only one reason I choose this phone was amoled display and cheap price. To be honest I had enough trust to samsung brand to not pack any trash inside, but maybe I was wrong. I compared this processor - spreadtrum sc9830 4x1.5Ghz to snapdragon410 4x1.2Ghz(Sg j5 2015) with the same android, ram and internal storage and started question basics meaning of existence.
Sometimes web browsing, multitasking, page loading is quicker on spreadtrum, but sometimes is slower and more lagy. The most difference I noticed on google maps. With Cell s410 we can slide map area and rotate. When I run the same app on spreadtrum these functions are disabled. That's strange, because I think this cpu is able do better, it looks like android app can detect kind of chipset family and run completely different code. Is that true? Does really android apps can be optimized better for qualcomm chipsets?
What can I say, spreadtrum has quite old architecture cortex-a7 placed in not popular chinese simple SoC so I can't expect much. S410 has quite new cortex-a53 made by leader of arm efficient processors qualcomm. so this is difference like between raspberry pi2 and pi3 or greater gap. I guess old snapdragons cortex a7 in Google maps can rotate screen and slide, so my question is actual.
https://www.techinasia.com/intel-spreadtrum-chinese-government-team-wipe-qualcomm-monopoly
Now I understand. It seems Google recived some cash from qualcomm and co to make spreadtrum works even more low end.