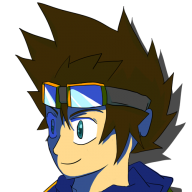 Joined

Jan 3, 2015
Messages

632
Trophies

0
Website
XP
Country
​
Fort42's AR3DS
(Now with GateShark database)
​
Introducing AR3DS, an ARCode database for KazoWAR's ARCode.
Fort42 - AR3DS:
http://fort42.cu.cc/
AR3DS is a 3DS Action Replay Code database capable of storing users' custom codes and is managed by the community itself. The site auto generates QR Codes for users to scan right on the go. Further more, the site also offers a Watch system; this system allows you to subscribe to a game or a post and get notified by the notification system and/or the email system. There is also a feedback system installed on the site so users can interact with one another.
Enjoy!
AR3DS Editor (Inject/Dumping Memory)
Go to this page:
http://fort42.cu.cc/ar3ds/editor/
To dump memory you can enter a file name you would like the memory file to be saved as in the text box in "Memory Dumper" section. Once a QR is generated, scan it with your 3DS and a memory file will be dumped into the root of your SD Card with that exact name. Read more on that page.
To inject memory, enter your desired ARCodes within the big box provided and press "Generate QR". Scan it with your 3DS and you are good to go. If you wish to browse ARCodes you can browse the database by going to the AR3DS main page, find your game and looking through the codes, scan the QR Image next to that code. If you wish to edit a code listed in the database before executing it, save yourself time simply by clicking on QR Code image next to any posted codes. The page will now take you to the editor with the code description at the bottom of the page and the codes ready to be edited.
Siggy
Get your very own siggy here, all your have to do is paste the following code in your signature and replace "USERNAME" in the code (without quotation marks) with your registered AR3DS username:
For those with old siggies, don't forget to update them!
Code:
[CENTER][URL='http://fort42.cu.cc/'][img]http://fort42.cu.cc/misc/siggy.php?u=USERNAME[/img][/URL][/CENTER]
Check out my signature for an example.
Help us fill the database!
Recruiting AR3DS moderators, PM me your application forms.