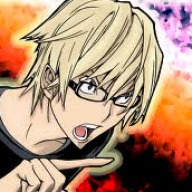 Joined

May 21, 2011
Messages

6
Trophies

0
Location
Website
XP
Country
I was looking into buying a TTDS, but I was hoping to get some feedback from DSTT community first. I've read many mixed reviews on what seems to be an amazing cartridge.

1) I've heard you can play SNES and GBA games without a slot-2 device on DSTT. Is this true? How? If not, then how do I play SNES games, as far as I know Slot-2 device only supports GBA+GBC.

2) Are the firmware/patches for future game compatibility really at an end for this card? What state of being updated is it in?

3) Is it true that Sonic Classic Collection DS is completely incompatible?

4) Would you recommend the DSTT for someone that's interested in playing Pokemon White/Black + Zelda OoT DS and future titles within 3 months of launch? If not, what cartridge would you suggest over DSTT?


Thank you all in advance for your insight and assistance on my tough decision!