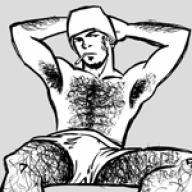 Joined

Oct 18, 2010
Messages

1,204
Trophies

0
Website
XP
Country
Ladies and Gentlemen!
You've been playing
Solitaire Overload
, the classic from
Telegames
, for hundreds of hours.
But it's time for a change now. It's time for the sequel
Solitaire Overload PLUS
.
Some of the outstanding features include
707 unique full featured game variations consisting of 101 Mahjong layouts with 6 selectable tilesets in 2D or fully zoomable and rotatable 3D
202 Solitaire games from your favorite families like Klondike and FreeCell and Spider and many more
303 Tangram puzzles of people and animals and and objects
101 Picture Puzzles composed of photo realistic content
"Just got the product and must say that I have never purchased a product at this price wth so many things to entertain me. I really don't see that I'll ever get tired of this game."
Skittish, Los Angeles, CA. (Kmart Review)
"I also own original Solitaire Overload and have really enjoyed the 101 games it has, but it just can't stand up to this new version (Solitaire Overload Plus) that has so many additional games. Although I love to play all the solitaires, the addition of Mahjonng, Tangrams, and the picture puzzles adds variety and really expands the entertainment value exponentially. An extra 101 solitaire games is also a real PLUS. I cannot imagine that I will ever lose interest in this product."
TheGriffer, New York City. (Walmart Review)
"This game contains so many thing to play that I'm not sure I'll ever be able to play them all. Every game is a full game and keeps calling you back to play more. Although it contains 707 different games, none are short-changed just so they can say they have alot of things. All games are complete and full of features. I thought they created a real entertainment bargain when they released Solitaire Overload with 101 games, but Solitaire Overload Plus is a whole new level. Get it."
BingoBob, New Jersey. (GameStop Review)
All games designed with VUE TECHNOLOGY providing Virtually Unlimited Entertainment. Internal random occurrence algorithms are blended with loads of game content to create a product that could, conceivably, provide a lifetime of fresh challenges and entertainment.
iPhone- style menu manipulation and selection using your finger, stylus, or control pad. All games are played on the Touch Screen using your finger, stylus, or control pad.
Sort and select games based on different criteria for each game type.
Select your choice of background from 101 cool pictures and gradients.
Select your favorite card decks and tilesets to use.
Relaxing original sound tracks. Edit the playlist to hear only what you want to hear.
Automatically tracks your stats.
On-screen "How to play" instructions for different game types.
Save the game status, player statistics, and other options for later.
PC-style menus allow easy and intuitive configuration and navigation.
Includes selectable English, French, or Spanish language for on-screen text, options, and instructions.
The games is already out now!
http://www.gamestop.com/Catalog/ProductDet...roduct_id=78693
http://www.walmart.com/ip/Solitaire-Overlo...indingMethod=rr
http://www.amazon.com/gp/product/B0045YKOXK