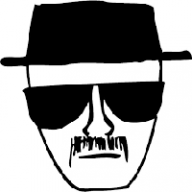 Joined

Aug 21, 2008
Messages

28
Trophies

0
XP
Country
WARNING avoid Sky3DSUK.com (note the "UK")
I ordered a Sky3DS+ card from these people on 15th December 2015. My "UK local Supplier", "Fast Post NOT from China".
The order price was £72 + £2 delivery.
I received an email confirming the order date as "16th December" - clearly this was sent from a time zone far East of the UK, there was meant to be a follow up email confirming tracking details - none received. I tried to ask a question about my order via the "contact us" page - which doesn't actually allow typed input. They did supply the "owner's" name and email though -"
[email protected]
", still not sounding too "local". All emails were ignored anyway.
The card arrived on 14th January - and it works well, I was relieved and delighted, so much so that I decided to buy another card for my daughter. The price had increased by £3 now to £75 + £2 delivery but I accepted this. The order, however, was rejected immediately (twice), turns out that this was my bank just monitoring a potentially suspicious purchase, so no real problem - until the bank said that the amount that they'd blocked was £90:22, NOT the £77 that I was attempting to pay. This £90:22 is charged right upfront - not later to cover some unforseen event (eg customs).
I checked my bank statement for the previous purchase for £72 + £2 but couldn't see it at first - but then there it was "Kabin clothes" £84:81 !
I have emailed "junychen" but as usual there is no reply. So what should one make of this? I can only find one word: "fraud", if I order something for a price I don't expect to be charged a totally different price, to then hide the transaction behind Kabin clothes just confirms the type of company that this is.
As a footnote: I still wanted another card but looking at the shortlist of UK Resellers didn't inspire much confidence as several of them were clearly from the same group of companies as Sky3dsUK - website VERY similar, same prices, same offers, same dodgy English etc.
I looked at Digimartz and found a different style of site, the "About us" clearly states that they're based in Hong Kong so that's fine as they're upfront about it. The price was £60 with free UK delivery. I ordered 2 and received a detailed invoice which reassuringly came to the correct total!
Further emaill a few hours later confirming items are shipped and with a tracking number.
I have included this footnote just as reassurance that not all Chinese companies are the same, there's good and bad everywhere - but we don't have to accept the bad.
PS. Anyone with any ideas how to reclaim the overcharge please reply here.