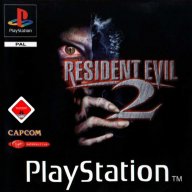 XP not matters.
OP
Member
Hello,fellow GBAtemp Community.
Today I can use some Help from you,my Friends,because my Audio Editing Knowledge is very limited.
Please can you point me/help me on my Search for an Audio Editing Tool which his capable to
Edit a single Audio Track from an Video
- The Audio Track is already extracted (.wav) but has only ONE Source "Track"
(I mean -> Commentary and Backgroundnoises in one Audiotrack/not seperate recorded)
- I want to "lower" the Commentaries Volume - I think it is not possible to "delete"it /Zero out
So that the Commentary is no longer audible.It is a Recording from a Broadcast with Animals.
My Question please:
Possible or not ? I think it is some Sort of "Filter" Option.
And if yes,which Tool(s) are capable of this "Feature".
The Video Editing Tools I use are very limited in Audio Editing.
The used Operating System is Windows 10 x64 Bit.
Thank you for your and/or any Help.