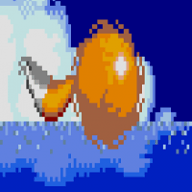 Active Member
OP
Newcomer
Joined

Feb 28, 2016
Messages

34
Trophies

0
Age

36
XP
Country
Hi, I've got a 'rev-x' 'newest' SD2SNES clone. Despite being a 'pro version' it has a cyclone II rather than IV.
It worked fine when I got it a year or so ago, and it has pretty much sat collecting dust since then, but I tried it the other day in order to use 240p test suite, but it won't boot now for some reason.
The green light on the card comes on and stays on. Nothing else happens. Just black screen.
I've tried the following:

-Multiple snes consoles (don't have a mini or an analog fpga)
-multiple power bricks including official ones
-cleaning all the contacts in the consoles and the cart
-sd2snes diagnostic firmware, no log file is written
-new and old firmware 'sd2snes' folders on the SD card (1.8 I believe is what it came with and that doesn't work either)
-multiple SD cards all fat32 formatted and under 64GB
-checked clock battery it is at 2.83V which seems like it should be ok
-regular cards load in the systems no problem
-Did a quick look for bad solder joints and didn't immediately see any

Does anyone have any ideas?
Is there a way to like manually flash a firmware through the micro USB port or something?