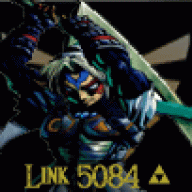 Joined

Aug 6, 2008
Messages

1,367
Trophies

0
Website
XP
Country
http://kotaku.com/5124928/1up-sold-to-hear...se-%5Bupdate%5D
R.I.P. EGM
Team:

We are announcing today the sale of our 1UP digital business to UGO Entertainment, a dvision of Hearst Corporation.

Over the course of the last 4 years we have built the 1UP sites into a top tier gaming digital destination. While our growth has been sharp, it has become apparent that more scale is necessary to effectively compete in this market segment.

We made the decision that the best path to putting our award winning 1UP brand and content in a more competitive position was to combine it with the operations of another publisher. We received much interest from other parties.

After a comprehensive process, this morning we completed a deal with Hearst Interactive, the owner and operator of UGO Entertainment. 1UP.com, MyCheats.com, Gamevideos.com, and Gametab.com will now all be part of the UGO Entertainment business. Many of our employees will travel with this business and become part of the UGO team.

With this transaction happening, we have also made the decision to discontinue publication of EGM. The January 2009 issue will be the final issue of the publication. With demand for print continuing to decline amongst both advertisers and readers and the content being produced by 1UP no longer available for use in the publication, it simply did not make sense for us to move forward with this business any longer.

We will continue to operate the Filefront business as a part of the PCMag Digital Network. In the coming months we will determine the best ways to leverage the scale and functionality of this digital property to expand our business position.

The Ziff Davis position in the gaming market has been significant and important to our company and the market itself. While many of our assets in the PCMag Digital Network (including Filefront now) will continue to cover this market, it's important that we celebrate all that we have achieved over the last 25 years.

Our leadership in print for decades with titles like Computer Gaming World and EGM which in turn translated into the build out of one of the leading digital gaming media assets in 1UP are prime examples of the skill, passion, and expertise of our teams.and what they achieved.

It's incredible to compare the 1UP.com of today versus that of 12 months ago. I want to thank everybody in our Game Group for their important contributions over the years.

For Ziff Davis Media, our attention and focus now shifts squarely to the PC Mag Digital Network. The proceeds from this transaction will be used to pay down debt. One of the primary objectives of our business plan is ensuring that we have plenty of room to service our debt obligations into the future, and manage for growth in what will be a challenging year in the advertising market.

While the market will be tough, we are confident our position is well aligned to where the demand is most active. We move forward as a 100% digital business with tenured brand position, and powerful capabilities to drive results for our customers. I look forward to sharing more updates in the coming weeks.

JY.