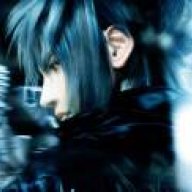 Joined

Jul 26, 2008
Messages

14
Trophies

0
XP
Country
I'm using USB Loader GX v3.0 r1260 and made my neek2o using ModMii 6.3.9. I have done 2 methods to transfer my savefiles to the emunand:
Backed up real nand using bootmii, used nand extractor, then backed up saves and miis using personal data manager 1.1 which I also used to transfer the same saves and miis to the emunand
Used USB Loader GX's "Extract save to emunand" function but it always hangs on the "Extracting file" screen: http://i.imgur.com/XZIyS0m.jpg, tried dozens of times sometimes it hangs on a different percentage but that's it, cancel doesn't do anything so hard reset is the only option.
I have only tried this with the beatles rock band since I have my DLCs on emunand (used rudi's rb&gh dlc tool since music shop is closed down). So the main problem is, if I play TB:RB on emunand, I have access to the DLCs but not my save so I have to start the story all over again. If I play it on real nand I can't play the DLCs but my progress is still there.
As much as possible I want to launch all my games in 1 interface so is there a way to access these DLCs when I launch the game from real nand instead of starting emunand everytime? If not then launching neek2o everytime is not that bad I guess.
EDIT: I forgot to add, when launching TB:RB on emunand it says "Save file cannot be read" or something like "the path isn't there anymore"(?) Sorry I can't recheck right now. Then it proceeds to create new save.
Thanks