Here are 5 new 6.72 Exploit Host Menus for peope to try out. Please consider all of these menus as tests.
Self host versions of each menu can be found at the bottom of the post.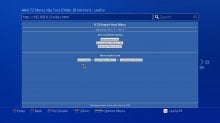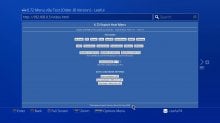 This is v9 of my basic menu for 6.72. I have made 2 versions (a&b).
version v9a uses the older more common version of the Sleirsgoevy exploit (5th Aug 2020) and v9b uses the most recent one (9th Oct 2020).
You can load the exploit and HEN manually or you can set it to auto-load whatever you want when the menu loads.
The latest exploit takes slighly longer to load but in tests I have gotten a better success rate of the exploit loading.
The latest exploit also causes an initial lag on the PS4 home screen once it has been loaded but a simple tip to overcome this is to press L2 then L1 on the home screen.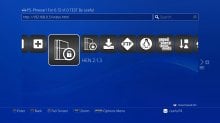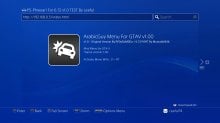 I initially did not want to release a version of PS-Phwoar! for 6.72 because of the instability of the 6.72 exploit but a lot of people have asked for it so here it is.
This is stll considered a work in progress and as such rarely you might get a memory error loop when first loading the exploit.
If this happens just reopen the browser and try again.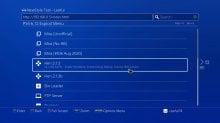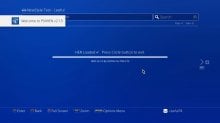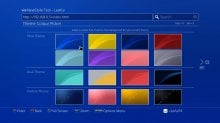 Here is an old design based on the PS4's settings interface I had made before I made PS-Phwoar! for 5.05.
I decided to dust it off and update it to run on 6.72.
A nice little feature of this is a settings page to allow you to pick a background colour that matches the current theme you have on your PS4.
v6 Mod with latest exploit code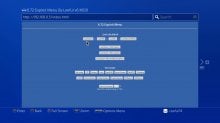 A lot of people (including myself) have found the v6 menu to be the most reliable so I have made a version of it that uses the latest exploit code from Sleirsgoevy.
It is an exact copy of v6 apart from the kernel exploit code.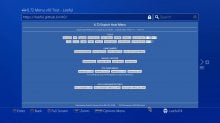 Re-ported xVortex's Dumper to 6.72. Now there is a working %complete popup while dumping. Added one click options for Dumping Game only, Update only etc. No more messing around with a config file on the usb.
Added a Firmware Spoofer to spoof to any FW version you choose. This is only useful for spoofing your FW version for PSVR reasons. It will NOT allow you to play higher firmware games! (you can see the PS4's detected FW version at the bottom of the menu.)
Re did the Database Backup and Restore payloads as the restore payload that was originally ported caused a database rebuild on reboot so it did not work correctly.
Added Lamance GTA V MOD Menu.
Just run the Exploit-Host-Server_v1.3.exe and enter the address it tells you on your PS4 browser.
e.g.
http://192.168.0.5/index.html
Video review of the menus and demo of self hosting thanks to
@SamDaniel
Enter one of the following addresses in your PS4 browser:
leeful.github.io/v9a

leeful.github.io/v9b

ps-phwoar.github.io/index.html

leeful.github.io/newstyle/index.html

leeful.github.io/v6mod
leeful.github.io/v10
Downloadable Self Host Files