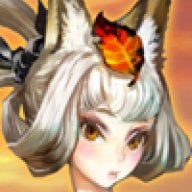 Joined

Nov 2, 2008
Messages

3,380
Trophies

0
Age

43
XP
Country
=O
http://www.wiibrew.org/wiki/Q2Rev
The game is fully playable, the Wii pointer controls are a little rough, as you need keep pressed A to point =(
GCN controller compatible YAY!, plays a lot better IMO.
Q2Rev
Code:
A port of the original id Tech 2 engine (Quake II) to the Nintendo Wii, compiled using devkitPPC / libogc. 
Release 1

The engine is almost feature-complete, with sound & network play. The only missing functionality is the CTF (capture-the-flag) module that was added later into the engine.

All of the improvements applied to Q1Rev Release 2 were included in Q2Rev. These include the following:
Improved Wii Remote handling (since Q1Rev Release 1). More stable, and more sensitive. A small wrist movement goes a long way. Adjust the sensitivity level with the new "Wii Remote speed" option, next to "Mouse speed" in Options in the Main Menu. 
New On-Screen Keyboard, with access to most (if not all) keys of the US keyboard. 
Support for the standard Gamecube controller. 
Switching to "big stack" in key points in the code, allow for more stable, more smooth movement in the engine. 
The engine can be started from either the SD card slot in front of the Wii, or an USB memory stick plugged in any of the USB ports in the back of the console (an improvement since Q1Rev R1). 
Experimental, untested support for USB keyboard & mouse.
EDIT There's already a topic about it, heh, anyway, it should start from a fresh one, since the other one was a concept proof.