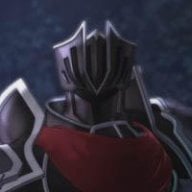 Active Member
OP
Newcomer
Joined

Jul 4, 2016
Messages

32
Trophies

0
XP
Country
Greetings. First, I would like to apologize if the creation of this thread is in violation of forum rules--I originally used
someone else's thread
to ask a question, and only got answers and guidance (for which I am grateful) regarding related questions and problems. The topic is about something else that's also related, but not quite what I seek. I figured that asking a question in my own thread, with a relevant thread title, and waiting for someone to respond to it, would be more effective toward solving this problem. If this thread is indeed in violation of the rules, I fully accept any decisions/actions the mods accordingly make/take.
With that said, the problem.
For a while now, I've been trying to alter amrita and gold values in Nioh 1.21 on my 6.72 PS4. Searching the Internet for instructions, I've found that others have edited saves and even memory to these ends; and upon finding out, recently, that 6.72 has long been exploited, I decided to do the same--or attempt to. Upon finding PS4 Cheater (at the same time I found out about 6.72), I resolved to start with that. When I used it to search memory (of eboot.bin, in its entirety) for 4-byte values, however, it returned nothing. Today, I used another program to search for the same called Debug Watcher. I didn't expect much more than PS4 Cheater, so I was shocked to find that it found the values for both amrita and gold--not in hex, but as integer values. It showed an address for each (0x11E212F8 for amrita, 0x62021300 for gold), but didn't elaborate on what part of eboot.bin those addresses were found aside from the addresses themselves. Furthermore, with the program being unstable, it was incapable of more than one search--after that, the program would require a restart for anything else.
I took these values back to PS4 Cheater, and found that there were no memory ranges that seemed to fit those two addresses, so I decided to wing it and go with whatever they'd fall between (though this would be redundant, as I'd already searched the entirety of eboot.bin). Started with the first value to receive--as expected--no values. Same result for the second. These were the case, though Debug Watcher found the values with no problem.
So we're at the present moment, with me at a complete loss as to how to proceed, aside from asking for help. Am I doing something wrong? I would greatly appreciate any help: this is something others have done before, I am confident that I can do it too, if only I can receive some clarity regarding the path forward.