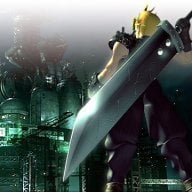 Joined

Dec 6, 2012
Messages

1,105
Trophies

0
Age

45
XP
Country
I am pretty new to this psp stuff and popsloader seemed to work great when I first tried it using the thread here on how to convert psx games to psp but I am having issues now.

I have a psp3000 on cfw6.60

Tomb raider was working fine but at one point in the game it started freezing when I would press select to bring up the menu. I couldn't heal myself but powered through to the monastery where it began freezing during gameplay. My original copy was stolen but I tried on to different versions and the second wont even load at all.

Re2 original version, not dual shock I have the discs and ripped them. Randomly the game would freeze after the gore warning. Later it seemed to be working but then froze at a black screen when I entered the police station while the music continued playing I couldn't do anything.

what can I do to troubleshoot these types of issues? I think there is a plugin that let's you select different revisions of the popsloader. Can I run this plugin on my hardware/ cfw? Is there a good compatibility list anywhere that can guide me on what to do to get specific games to work? (I found a good guid on the ps2 hdloader that told me which patch to apply for certain games that was helpful)

Side question, where to get a fusa plugin to work on my setup? I got one but it just causes freezes and I think it's meant for an older firmware. When I go to the fusa website all I see is a fusa gamepad plugin, is that the same thing? I would like to try to get full screen psp games over video out cable.