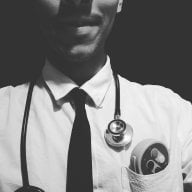 Joined

Apr 22, 2012
Messages

2,144
Trophies

1
Location
XP
Hey there! I've got quite the story here, so if you could please find some time and read it all and provide me with any help, it'll be very much appreciated!

First things first, I have a Samsung S3520 laptop (model: NP-S3520-A01 UK) running on Windows 7. So, thing is, about 2 months ago, I forced shut down my PC (using the Windows 7 option that appears whenever something is preventing shut down) while the scheduled Windows backup was going on.
The next time I powered my PC on, it would not go to the startup screen, it would give me the repair options. When I tried them, they would take forever. This would always be the case whenever I would boot my PC. So I decided to do the repair and reinstalled Windows 7 to factory settings using the CD that came with the laptop. So I lost everthing I had on my Local Disk C (where Windows was installed) but luckily I still had some stuff in Local Disk D.
However, my PC would always lag/freeze at times. It was never like that before. I don't think it's a driver issue because the factory reset reinstalled everything. Did I mess up with any drives when I did the force shut down? Can I get my PC to work flawlessly like before?
Did something similar happen to anyone here before? Did you find a work-around? Any suggestions?
Thank you for your time and help!