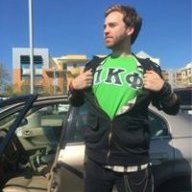 Active Member
OP
Newcomer
Joined

Jan 6, 2017
Messages

26
Trophies

0
Age

27
XP
Country
Hey there! So, like the title says, my R4 stopped working. I've had it since I was 14 or so (I'm 24 now), and it was working fine up until yesterday. I left it on the bed after playing it, then went to put it in my bag, and when I turned it on later yesterday evening, I got stuck on the loading screen. Now, what's kinda weird about this is, is that I think the issue might be the R4 itself. I reformatted the Micro SD card, I updated the firmware, and the DS is stuck on the loading screen even when the micro SD card isn't in the R4. I tried swabbing the contacts with a q-tip to maybe fix the issue, but I'm still stuck.


Anyone got any ideas as to what I could do?


If my R4 card is officially done-zo, then what are my alternatives? Are there any DS emulators I could use on my hacked 3DS?