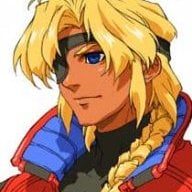 Crazy Cool Cyclops
OP
Banned
Joined

Feb 16, 2017
Messages

2,696
Trophies

0
Age

27
XP
Country
With no centralization of discussion ongoing for the Flycast port to the Switch via RetroArch running on Horizon (the Switch OS' name as dubbed by the community here for Switch hacking noobs out there), I figured, at risk of destroying my notification inbox, I'd go ahead and just create a better hub for discussion of this core's release.
It's actually been out and about for a pretty long while, but there's been two main threads devoted to discussion of DC emulation on the Switch via what I will be referring to as HorizonArch (as there's more than one way to run RetroArch on the Switch):
https://gbatemp.net/threads/reicast-dreamcast-emulator-for-switch-horizon-alpha.538394/
This is for a standalone release of Reicast, which is what Flycast was based off of. There's a long story behind the name change that isn't worth discussing. This version was OK for the time, but has since been abandoned. And as for the second thread...
https://gbatemp.net/threads/flycast-dreamcast-emulator-is-coming-soon.548161/
This one started as a discussion post that eventually morphed into the release thread...without actually having the tag, title, or any central hub of information to help facilitate discussion on this particular core for HorizonArch. There's good information to be gleamed from here, including some benchmarks of various games (some done by this OP here!
), but it doesn't lay things out on the table in a way that communicates clearly what to use for DC emulation if you aren't going to go the L4T-Ubuntu, Switchroot, or Lakka route for homebrew emulation on the Switch.
Disclaimer: I am not the one making the developments to this core. I only tested a small selection of games that didn't have an equivalent release on the Switch or have so little chance of being re-released that the only way to play them on the Switch is via emulation. So I'm not the one to ask why Ikaruga might run like crap on this core. Ikaruga, Rez, and a lot of DC games honestly have had ports to several systems, collections, mini consoles, releases on compilation cartridges, Steam, etc.. For a lot of the arcade ports to the DC (that weren't made on the NAOMI board), it will probably be easier to run them on MAME 2003-Plus/Final Burn Neo than it will on the Dreamcast, and not slowdown as hard as trying to play it otherwise.