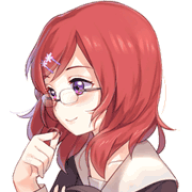 Joined

Feb 11, 2014
Messages

1,534
Trophies

0
Website
XP
Country

This will be the official thread for things related to ReiNX's DeltaLaunch.
What is DeltaLaunch?:
Its a WIP qlaunch (home menu) rewrite for ReiNX. It got its name from Nasa's delta series rockets.

Features:
Full customization/theming
Stand-alone homebrew button
And much more!
Image showcase:
Dashboard:
Lock screen:
Example theme:
Theme template:
Code:
[General]
selection_col=0xFFFFFFFF
message_col=0x1c242dFF
button_col=0xd6d2c5ff
gamearea_y=20
default_gamelayout=2
lockscreen_image=Graphics/lockscreen.png
popup_message=Graphics/PopupMessage_xp.png

[BatteryOverlay]
y=685

[ClockOverlay]
y=685

[Background]
layer0=Graphics/xp.png
layer1=Graphics/anime.png
layer2=Graphics/startbar.png

[WebButton]
sprite=Graphics/icons/WebButton.png
sprite_select=Graphics/icons/WebButton_select.png
x=50
y=575

[NewsButton]
sprite=Graphics/icons/NewsButton.png
sprite_select=Graphics/icons/NewsButton_select.png
x=100
y=475

[ShopButton]
sprite=Graphics/icons/ShopButton.png
sprite_select=Graphics/icons/ShopButton_select.png
x=150
y=575

[AlbumButton]
sprite=Graphics/icons/AlbumButton.png
sprite_select=Graphics/icons/AlbumButton_select.png
x=200
y=475

[HomebrewButton]
sprite=Graphics/icons/HomebrewButton.png
sprite_select=Graphics/icons/HomebrewButton_select.png
x=250
y=575

[SettingsButton]
sprite=Graphics/icons/SettingsButton.png
sprite_select=Graphics/icons/SettingsButton_select.png
x=300
y=475

[SleepButton]
sprite=Graphics/icons/SleepButton.png
sprite_select=Graphics/icons/SleepButton_select.png
x=350
y=575

[TitleIcon]
01007EF00011E000=Games/zorldo.png
Config params:
https://reisyukaku.org/switch/Delta/
Progress:
Works:
- News button
- Homebrew button
- Settings button
- Album
- Internet settings applet
- Swkbd applet
- Battery/Clock
- Lock screen
- Launching games
- Audio
- Sleep mode
- Set nickname
Kinda works/WIP:
- Custom profile pic [99% there, but ipc error]
- News menu [need to populate/fix curl bug]
- Overlay commands (restart/shutdown work.. sleep broken, ton of un-implemented SAMS/Ae commands)
- Folders [boiler plate code is there at least]
- Some kind of save method for the custom settings [50%]
Doesnt work:
- Display 'foreground rights' mechanic
- Web browser
- Eshop
- Config controllers applet
- Friends lists
Repo:
https://github.com/Reisyukaku/DeltaLaunch
Discord:
https://discord.gg/NxpeNwz
Will iron this out over time.