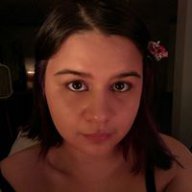 Joined

Jan 16, 2016
Messages

3
Trophies

0
Age

33
XP
Country
Hello. I have a wii that I've had modded for about five years now and never had any trouble with until recently. I started getting a 001 error with Rune Factory Frontier and I'm not exactly the most technical person, so I used mauifrog's "softmod any wii" guide to just try to get my wii in the most current best shape possible. It worked fine for a while, but after not playing for a few months, I'm finding I'm having trouble with game backups that have any sort of video or cutscene. (pretty much all of them.)

My wii is pretty old, i thought that might be a factor.It randomly unpaired all of my wii remotes while I was playing an N64 game on the virtual console not long ago. Now it's requiring me to watch the motion plus video again, so I can't play Skyward Sword. I thought that was the only issue until I realized that Mini Ninjas won't let me past the screen telling me I need a nunchuk, and Twilight Princess won't let me start a new file. If I go into a file that's already started, i can play only until I need to leave my house, it gets stuck right when I walk out the door.

I believe my system version is 4.3u and I just installed the d2x cios when I thought the motion plus video issue was an isolated problem. I'm also using an external hard drive instead of a thumb drive like I usually do. If there is anything else I need to tell you, let me know because I am really puzzled.