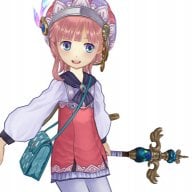 Well-Known Member
OP
Newcomer
Joined

Sep 27, 2019
Messages

99
Trophies

0
XP
Country
Good morning everyone, I hope you all are well! I'm counting on your help to solve an annoying problem that is happening with my ps vita slim.

I have enso installed and the console works without problems on all games and everything. My problem is that the console crashes the touchscreen (completely) and randomly.

Reading about touchscreen issues on forums, I've tried every possible solution: reformat, rebuild the database, restart system thru recovery menu, leave the console in sleep mode for a while, update the firmware and reinstall the hacks, unplug the battery and plug in again, clear the screen and restart the system.

What I notice is that the problem only appears if I leave the console off for longer periods (8 hours or more). As I'm using the console, the touchscreen works normally again (after the reboot), without fail, until I leave it turned off for a longer period of time.

That's the question, is it a software or hardware issue? I don't understand much, but I don't think hardware would be the problem, as the touchscreen works perfectly again after a while and doesn't stop until I turn off the console for a long time. What I thought is that it could be some boot related issue where touch is not being "enabled".

Another possibility that I thought would be the charger, but I use the original charger and the touchscreen (when working) doesn't suffer interference when charging.

Sorry for the long text, but I'm already running out of options. Any help would be very appreciated. Thank you all.