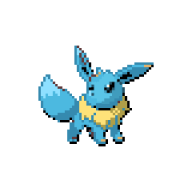 Joined

Oct 16, 2015
Messages

2,448
Trophies

0
Location
XP
Country
Because I never really learned about 3D rendering, I decided that I want to learn OpenGL. But there are 2 problems:
1) my graphics cards have bad performance, and
2) they only support ogl1.2 and 2.1
Also, I can't play newer games with my cousin, like GTA4, or even "simple" games like Minecraft. It barely reaches 7fps at lowest with Optifine and with fastcraft

So I need to somehow upgrade my rig.
I have a
few computers
that could be "recycled" :
HP Compaq dc5750 small form factor (my main computer)

CPU: AMD Athlon 64 x2 4000+
Board: idk, but it has an AMD chipset
GPU: on-board ATI Radeon XPress 1550/200M
RAM: unknown 2x1G <800Mhz + GEIL Black Dragon 800Mhz (with epic glowing red leds courtesy of my cousin) 2x2G dual-channel DDR2
PSU: idk, some propertiary 230W HP
Disk: an old no-name 80G (corrupted) + 250G WD Blue, both SATA

that black box with 2 blue strips

CPU: Intel Pentium something 64bit
Board: ASUS P5KPL-AM SE
GPU
RAM: CSX 2G 800Mhz + Kingmax 1G 800Mhz, DDR2
PSU: micase SR400 (combined load 200W, max output 400W)
Disk

some crappy and faulty samsung 160G SATA
Western Digital Caviar WD400 40G ATA [2004 MAY 08] (from my old computer that's not on the picture)

CPU: Intel Celeron 899Mhz, overclocked to 1033Mhz
Board: unknown
GPU: Nvidia Gforce 2
RAM: 512M unknown
PSU: unknown broken 250W
The floppy drive was taken out of this computer (that's on top of my main computer)

HP Compaq nc4200

CPU: Pentium M (mobility) 2.4Ghz?
GPU: Intel Graphics Media Accelerator (GMA) 900/915GM
RAM: unknown 512M (504M + 8M video)
Disk: unknown propertiary 60G with S.M.A.R.T. technology (which is annoying because it renders the drive as faulty)
Compaq Contura 4/25cx

CPU: Intel i486? 25Mhz, 16bit
GPU: none? there's no VESA mode, that's for sure
RAM: 4M
Disk: a whopping ~200Megabytes
OS: German DOS with Hungarian Windows 3.1
So basically I want to recycle the above computers, so I could build one that is good enough for programming
(or playing Minecraft with better than ~7fps...).
The problems I have with the above stuff is that I can't easily exchange parts. If I could use the GTS 640 in my main computer, I wouln't need to recycle my computer collection. But because 1) it doesn't fit in, 2) the PSU is too weak, and 3) I can't just swap power supplies, so I may need to do some trickery I don't have idea about.
Basiclly I just want to play a bit newer games, like GTA4, or even Minecraft (at least with 40fps, just be please higher than ~7fps)
So any ideas? I want to recycle as much stuff as possible before buying anything new, because I can't spend that much money to buy more than 2 new decent-quality components.