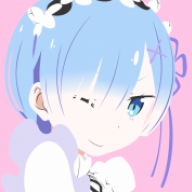 Joined

Oct 26, 2016
Messages

9
Trophies

0
Age

33
XP
Country
Hey there guys, Honestly, I've no idea where to ask about this.
No amount of googling has turned up anything useful and this issue seems to be extremely rare.

I used HB to bypass the regional restrictions on the cartridges on my handheld.
It was going great, until I left that system on the desk for over a month without a charge.

So I went back, charged it up, and tried to use it, only to find out some issues.

Apparently, the "HOME" Button stopped working,

The sound completely died, both with headphones and on speakers.

I am suspecting this to be a software issue before I call it out to be a hardware malfunction.
3DS is working 100% fine, albeit a bit slow for some reason.

Along with that some of my game save files had gone corrupted after I started it back up.

Which is why I think it is a software issue.

I've tried to Open it up to see any water/humidity damage. the board is 100% pristine with no spots or marks at all. (also saw the home button connector and it was okay as well)
Used that APP 3DSident to ensure that the Volume slider was working, Headphone Jack wasn't malfunctioning, 100% working condition there. (Home button wasn't being registered however)

and reinstalled the DSP cdc thingy, which didn't do anything.

I have noticed that when headphones are connected, I can hear the Camera "Tap" sound, but no shutter. Not on speakers though.

No NANDBackup sadly, since I bought it used a year ago.

I've held back up on the CTR transfer right now since it is a hefty task... as of now.


So, I want you guys opinion on this thing.
Please do hand up some analysis from what you think is to be an issue, I'm no HB veteran.