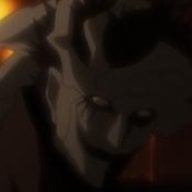 Joined

Dec 20, 2003
Messages

1,003
Trophies

1
Age

34
Location
Website
XP
Country
Last night I was playing some Ultimate Mortal Kombat when all of a sudden my N-card froze as soon as I did a combo with Kabal. I tried it several times but it only happened with Kabal. Then I tried some other roms and they also got stuck at the same point every time, like in Yoshi's Island when I would pass a certain point. So today I did a full format on my Ncard and it told me to put xmenu.dat on it. I never connect/remove USB cables when a device is still powered on, so I shut off the NDS. But then I couldn't even access my N-card anymore; USB mode doesn't work either since my DS doesn't even recognize the N-card anymore. So I read some FAQs and I've tried the L+R+A+B+UP boot method to flash it that way with the xmenu.dat. However, this doesn't work all the time and when it does it says "USB SAFE MODE D14" instead of "USB SAFE BLOCK D14 (ADDR5)" like it states in the FAQs. In Windows the cart is detected as a RAW drive, I can't format it and Partition Magic can't even format it either. So I tried to run the NAND flasher (the NAND_ALL.bat one) and it says it can't even find my cart.
Then I tried to run the NAND flasher one more time, to read the exact error it gave me (for documenting this post), but this time it worked. So if you have the same problem as me, just keep using that combo to access the safe mode and keep trying to run the NAND flasher. If it doesn't work, safely remove the hardware, switch off the NDS and try again.
So now I go the firmware on there (it's udisk.nds that contains the "Operating System" for the N-card) but it keeps complaining for the xmenu.dat. Of course I couldn't put this on there, since my PC didn't recognize it. So then I booted my NDS again and this time it saw the N-Card. I loaded it with the start+select combo to see if that worked. It worked and I pressed cancel on the format menu, then it said something like "error: no flash found". I restarted and my NDS didn't see the N-card anymore. So I tried a couple more times and I accessed it fine. I did a quick format since I had already done a full format at the start. Then, while still in the quick format code screen, where it says everything's done, I connected my NDS again to my PC. Again, it didn't pick it up. So then I rebooted my NDS, I loaded the N-card normally, with the USB plugged in, and finally I could access the cart on my PC. I restarted and everything was working fine, the menu was working again, along with the USB. Copied over some games, tested them, saves working again and the games are working as they should, without any freezes

.
I hope this helps anyone who might have this problem in the future.