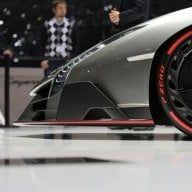 Well-Known Member
OP
Member
I didn't really have time to post anything yesterday, but yesterday was my birthday. So, Happy Birthday to me! lol xD
Most of my family is coming over today, yay presents!

I got my dingoo A320 earlier this week and I'm really happy with it. Emulation is pretty good, gonna install dingux on it though.
Looking forward to Pro evolution soccer 2010 wii, since fifa 10 really let me down. Instead of improving fifa 09, they made some stupid casual game with some gimmicky features and ok graphics. Though it is fun I expected a bit more. I hope Pro evo lives up to my expectations...
Just got 101 points in Lockerz, I think I'm going to use them on Wii Sports Resort. That is
If
they ever restock.