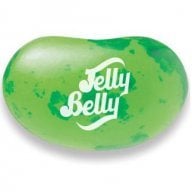 Well-Known Member
OP
Member
Joined

Dec 9, 2015
Messages

687
Trophies

0
XP
Country
Hello all,

So I have recently got a PSP Go (I'm back on the PSP scene again after many years)!!!

I was looking for a full uncensored version of Manhunt 2, but; the ones that claim to be completely uncensored aren't. There is either, camera shake, blur, or flash flashing during the executions; or when punches are made.

The patches from back in the day don't address the three issues I've mentioned, so what I've done is... I have manually patched all level files for anyone interested.

Steps to play the game truly uncensored with no ESRB censoring:

1: Grab yourself a copy of UMDGEN.
2: Your Manhunt 2 iso (ripped from your legally owned UMD or iso obtained elsewhere). If you have uncut or original iso, not to worry; this will work with any version of the iso.
3: Extract the attached zip file; This will extract in a structure exactly same as the game iso.
4: Open UMDGEN, Locate your iso within UMDGEN; and open it.

Once opened within UMDGEN. Go to:
PSP\USRDIR\Global.

Now go to the folder you have extracted and go to the same location: PSP\USRDIR\Global. You will see the file named LVLSETUP.ini. Just drag and drop it within UMDGEN.

5: Next in UMDGEN, go to folder: PSP\USRDIR\LEVELS.

Same as before, go back to the extracted folder and go to the same location: PSP\USRDIR\LEVELS.

Each level folder e.g. :A01_ES each contain a GLVLSET.ini. Within UMDGEN Go to the same level folder; e.g. A01_ES and same as before, drag and drop the file from within the extracted folder to the same location within UMDGEN.

You will then repeat this process for the remaining level folders. Open up a level folder within the extracted folder; then open the same location within UMDGEN, and replace the file within UMDGEN. Once complete, make sure you click on Save; to save your changes. I personally select uncompressed iso, but you can always try yourself with compressed cso.

6: Copy to your PSP and place in the ISO folder within the root of your memory card and you're now good to play the game as it was originally meant to be. With zero censorship!!!

Any queries or if anyone gets stuck, just give me a shout.

JellyBeanGreen2.