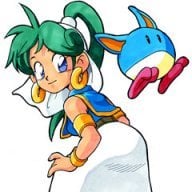 Well-Known Member
OP
Member
Joined

Oct 24, 2017
Messages

250
Trophies

0
Age

33
XP
Country
I'm at a bit of a throwback moment, please bear with me.
For those unaware, the Guild series was a compilation of smaller games made by different developers and published by Level 5. There are only two titles available, Guild 01 (released in Japan in 2012) and Guild 02 (released in 2013, no physical release). The titles actually contained four and three different games in them respectively, and all of those games have been released in English seperately at the eShop a little time later. I'll talk a little about them, but most of this info might come from Wikipedia. (I'll put them on quotes)
Arguably the most well-known game in the collection.
Crimson Shroud
is a dungeon-crawler based on a tabletop RPG where you roll the die for most of the odds of your moves. The game was made by Yasumi Matsuno, of Ogre Battle, Final Fantasy Tactics and Final Fantasy XII fame.
Crimson Shroud

(クリムゾンシュラウド

Kurimuzon Shuraudo

) is a traditional

adventure RPG

created by

Yasumi Matsuno

, developed internally at

Level-5[13]

alongside

Nex Entertainment

.

[8]

The player is a "Chaser", someone who is an expert at searching for people. The game is set 1,000 years in the past in a world without magic, and the story details how magic became commonplace in its world.
(Wikipedia)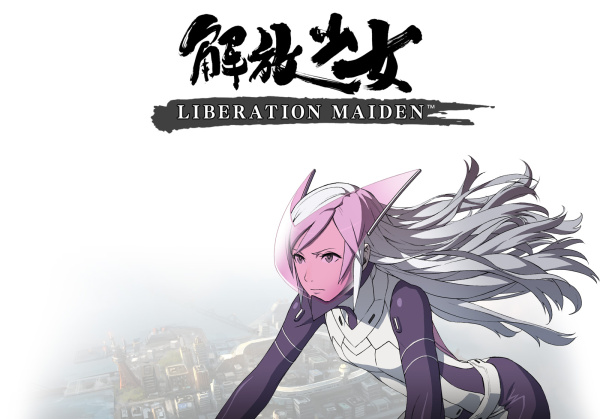 Liberation Maiden
is a shooting game made by Goichi Suda (Suda51), of Killer7 and No More Heroes fame.
An invading country is stealing all of Japan's energy. The player controls Shoko (voiced by

Kana Hanazawa

), a high school girl who became President of New Japan after her father's assassination, as she enters the

mecha Kamui

to fight back.
(Wikipedia)
Aero Porter

(エアロポーター

Earo Pōtā

) is a

simulation game

directed by Yoot Saito. The player is in charge of an

airport

, and their goal is to manage baggage quickly and ensure that the airplanes are able to depart on time. If the player is successful, their airport's rating will grow, gaining them more money and passengers as well as allowing them to purchase new airplanes and expand their airport.
Made by Yoot Saito, creator of Dreamcast's Seaman and the Nintendo GameCube microphone-controlled pinball game Odama.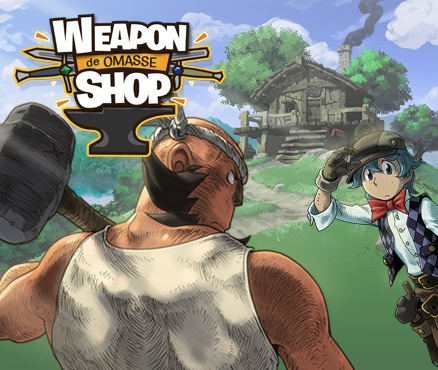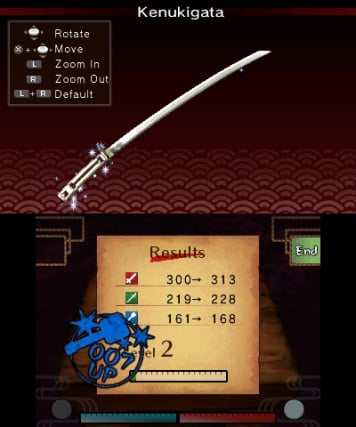 Weapon Shop de Omasse

(レンタル武器屋 de オマッセ

Rentaru Bukiya de Omasse

, lit.

Omasse's Rental Weapon Shop

) is a

fantasy rhythm RPG

written by Yoshiyuki Hirai, in which the main characters are a father and son pair who craft weapons for heroes. The player uses rhythmic gameplay to forge weapons which are rented by heroes for their quests; the weapon chosen will affect whether or not the hero is successful.
And the Guild 02 games:
Attack of the Friday Monsters!

(怪獣が出る金曜日

Kaijū ga Deru Kinyōbi

, lit.

The Friday When Monsters Appear

) is a life simulation game designed by Kaz Ayabe, who is known in Japan for the popular

Boku no Natsuyasumi

series. The game follows a boy named Sohta who lives in a town where monsters and superheroes from 1970s

tokusatsu

shows appear every Friday. The game was released in Japan on March 13, 2013 and in North America, Europe and Australasia on July 18, 2013.
Bugs vs. Tanks

(虫けら戦車

Mushikera Sensha

) is a tank action game designed by

Keiji Inafune

.[

citation needed

] The game sees players take the role of various

World War II

tanks piloted by Nazi soldiers that have been shrunk down to miniature size in order to fight against various bugs and insects. The game was released in Japan on March 19, 2013 and in North America, Europe and Australasia on June 20, 2013.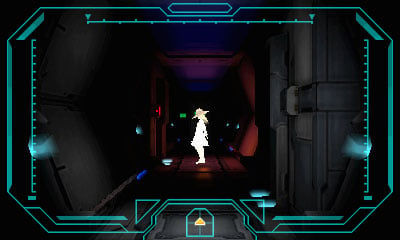 The Starship Damrey

(宇宙船ダムレイ号

Uchūsen Damurei-gō

) is a first-person perspective survival horror game designed by Kazuya Asano and Takemaru Abiko. The game throws players into a suspenseful environment with no

tutorials

or hints to guide them. The game was released in Japan on March 27, 2013 and in North America, Europe and Australasia on May 16, 2013.
All of these games either are or seem very different from each other; and I'll be honest, up until now I had no idea a Guild 02 even existed, perhaps because it hadn't received a standalone release as a physical game, with the titles being put up on eShop instead. Crimson Shoud, in all honesty, is one of the reasons I've bought a 3DS, and the only one of the list I've played so far (it's sublime; I love Matsuno's style alongside Sakimoto's music).
What do you guys think about those games? Have you ever played, or even heard about most or some of them? Are there any opinions? Other than Crimson Shroud, Liberation Maiden and Attack of the Friday Monsters (which I've heard very, very little, but I've seen a few recommendations) most of these games remain a mystery to me.