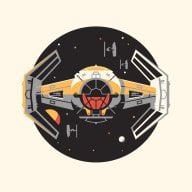 That One Guy
OP
Editorial Team
Joined

Oct 27, 2014
Messages

538
Trophies

0
XP
Country
I have this laptop that has been sitting in the corner because it started crashing from overheating of some sort. I thought it was the usual cpu or gpu but when I tested the thermals, they never reached 90c before it crashed. I know it is overheating because it only crashes when under heavy load (in a laptop sense), and removing the bottom plate extends its use under load. (Laptop cooler and no bottom plate helps tons)

I have a theory that it may be the ram because having only one stick results in the laptop lasting longer under load but it does still crash at some point. I have not exchanged the sticks for new ones but I have tested both individually. Ever since the crashing, the laptop had only been used for zoom meetings and it never crashes under that use case. It has been a while since I've turned this laptop on at this point but I think I remember that it does not bluescreen. Audio crackles and thats when you know when it is about to crash

I don't have any real use for the laptop anymore as I have upgraded but I would love to turn it into a DIY project for an emulation machine or something like that as it is decently capable. If you have any suggestions, please let me know and I'll see what I can do!