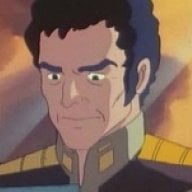 Joined

Apr 18, 2014
Messages

402
Trophies

0
Age

47
Location
XP
Country
I got one of these for like 5 bucks when realhotstuff was having their going under sale as their doors were kicked in by the feds or the Nintendo Junta. It appeared--when it worked-- to be a crappy version of the Suppercard DSTWO.

Did it ever get an update that would work on the last DSi 1.4.5 firmware? It seems I sold my old DSi XL that was on 1.4.3 fw and most I see for sale now do not specify what firmware.

Anyhow, it doesn't work in my DS Lite. At first the DSLite said no slot-1 card was inserted, then I cleaned its contacts and got: "NO FIND SD CARD." After I cleaned the microSD contacts with isopropyl alcohol, it said "NO FIND SYSTEM FILE."

Not sure exactly what goes on the SD card. Tried the ismartMM 2012_03_23 V2.1, then overwrote 2 files in /_ismart with the contents of the final(?) 2012_05_21 update. Some guy on youtube says there should be a file called istupdate.dat in the root of the card, but it was not in these archives. Found it on filetrip, but still this card does not work. I know, I know...I can just use a dstwo or r4: this is just for fun.