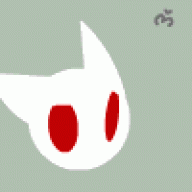 Well-Known Member
OP
Member
Joined

Oct 28, 2007
Messages

618
Trophies

1
Age

39
XP
Country
I want to turn my Wii into my main Emluation console
I was told there are adapters that let you use SNES controllers with the system for emulation and such and I'd like it to replace my Xbox as my main emulation system for my CRT TV.
Initially I was very very happy with the Wii but the fact that the classic controller essentially requires batteries to run is what turned me away from the idea of the system being my #1 one emulation device.
I don't know all the updates and such I have on it, nor do I remember any of how it as all done.
Here's what I do know:
- Bootmii is installed to boot1, that thing where even if the whole wii bricks it can still run, supposedly only old model wiis could do this and mine was one of those.
- I updated the hacks and everything on the Wii using some automatic updater shortly before or after DKC Returns came out, I know that it can't play Kirby's Return the Dreamland, it boots up and freezes right after you hit new game, I don't care tho I play the game on PC and wii u often
- Whatever HDD loader for wii games I used is using WBFS and my 300GB external HDD is formatted to WBFS
Now, could I safely use some automatic updater/hacking tool that would update my system to the latest ios's and such and make it able to play the latest emulators?
Also I'm interested in using wired controllers for my emulators so if that's possible which controllers outside of the GCN one can I use and which are the best adapters for this.
Is it possible to use a Wii U classic controller? I LOVE that controller and would love to use it for emulation, especially since it connects through USB