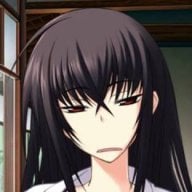 Joined

Jan 6, 2015
Messages

1,529
Trophies

1
Age

26
Location
XP
Country
ReiNX: It just works.
​
So, you want to install ReiNX?​
Good, you probably should. Now that it has working sigpatches, ReiNX is
the most effective free CFW on the market right now!
But you're gonna need to get into the thing, so that's where this helpful guide comes into play. You'll need a few things before we get started:
If you brick your Switch somehow- which would be impressive, honestly- I'm not responsible for that. If you follow these instructions to the letter, you'll have a working and more importantly sexy custom firmware on your system that will suit all your legal needs!
Installing NSP files is going to get you banned. This is only for people who are indifferent about being banned or have been banned already. You were warned.
A Nintendo Switch console
An SD Card that's been formatted to be used by your Nintendo Switch
A USB C to USB A cable
Some way to get into RCM mode, please consult this comprehensive list of ways to enter RCM mode.
The sheer willpower and hype to take your console to the next stratosphere!
Now that you have all the hardware, you'll need some software, too.
There's a file called
Darth Meteos' Super Special SD Stash v5.0.zip
, that has sigpatches in it to allow you to run NSP backups.
Please grab it here.
The zip file has everything you need for the installation ahead. It also contains the following homebrew:​
Tinfoil (to install NSP files)
Retroarch (all the best emulators)
FTPD (for moving files between your PC and your Switch)
NX-Shell (a basic file manager)
EdiZon (for backing up/restoring/editing savegames)
The Homebrew App-Store (for getting even more homebrew)
The zip file will also contain a bin payload to boot the CFW. However, if you've never connected your Switch to a computer, you'll need to do a couple of things first, to get the drivers playing fair. This guide is assuming that you've already done that, but if you're brand new to the scene- welcome, by the way- you'll need to do some one-time setup.​
You'll need these things:
Once you've got those, connect your Switch in RCM mode to your computer. Windows will recognize an APX device. This is good!
Run Zadig with admin privileges. On the dropdown menu, find APX. That's your Switch!
Next to a green arrow, there will be a series of driver types that you can cycle through. Choose libusbK (v3.0.7.0), and do it carefully, because this is the most important step.
Click the big button. Congratulations, your Switch is now ready to run payloads!
Extract the folder from the TegraRcmGUI_vX.X_portable.zip that you downloaded, (with X.X being the version, mine is 2.1) and open TegraRCMGUI.
To run payloads, simply click the folder icon and browse to the testpayload.bin and inject the payload. Congratulations on running your first payload!
This only works on Windows, because that's what I have. Mac users, check elsewhere.
Now, for the main installation.
Power off your Switch and connect your Switch's SD Card to a computer of your choice.
Extract the contents of the zip file you downloaded. There'll be a bin file, an SD Files folder, as well as a little readme with more information. Check the spoilered text for what it should look like:

Go into the SD Files folder and drag the contents onto the root of your SD Card. Overwrite everything.
NOTE: If you don't know your firmware, you can find it in the system settings menu. The latest (as of this writing) is 5.1.0.
If your card was empty except for the Nintendo folder beforehand, you should have a layout like the one in the spoiler:

Now that the SD Card is set up, please return it to your Nintendo Switch and enter into RCM mode through the method of your choice.
Using TegraRCMGUI, inject the ReiNX.bin Payload from the Stash package to get into your Switch.
After the splash screen vanishes and you see the Nintendo Switch logo, you can disconnect the Switch from your computer. You're in!
Accessing the homebrew menu is easy, just open the album! Inside will be the Tinfoil NSP installer and the Homebrew App Store, which in turn has basically everything you could ever want. Keep an eye on the 'Temp, though, for future updates~
When inside the homebrew menu, you can use Tinfoil to install nsp files, by placing them into the /tinfoil/nsp/ folder on your SD Card. All homebrew goes into the /switch/ folder.
​

IF YOU NEED NOGC, PLEASE MAKE A FILE CALLED NOGC IN THE REINX FOLDER
READ THE FUCKIN' F.A.Q BEFORE POSTING, IF YOUR QUESTION IS ANSWERED IN THE F.A.Q, IT WILL NOT BE ANSWERED OUTSIDE OF A SNIDE REMARK, POSSIBLY

Thank you so much for making the choice to use ReiNX!
​
​

​