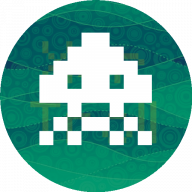 Joined

Dec 28, 2017
Messages

636
Trophies

0
Location
Website
XP
Country

GMSwitch portal: Play classic games from your Nintendo Switch!
This is a project I started a long ago. It basically consists into various games, made using GameMaker: Studio, which were specially made to be loaded from a Nintendo Switch, using the web-browser trick. I started making other projects and almost forgot about this, but a week ago I decided to start again and remake it. The results are great, and it is almost finished.
How to open the hidden browser:
https://gbatemp.net/threads/tutorial-access-web-browser-on-nintendo-switch-version-3-0-0.475649/
How can I load GMSwitch?
When you are on the SwitchBru DNS, go to "Enter URL" and enter GMSwitch's URL:
https://gmswitch.github.io
Some important facts (issues?):
- No sound: this hidden browser (which is the WiFi login applet) doesn't allow sound, so games are mute (what a pity...)
- Not all the controls are used: +, -, X and B controls are used by the browser itself, so they can't be totally used. Used ones: Up/down/left/right, A, Y, L, R, ZL, ZR and touching. [WIP] Trying to use both joysticks appart from common up/down/left/right.
This project IS NOT FINISHED YET. It can be loaded, and "played", but I must tell you that it's still in progress, and some games like Tetris don't totally work, and still have some bugs.
Why did I use GM:S? Two reasons: it's the only game-engine I have and I manage to use.
Hope you enjoy it!